Three ways to improve teacher preparation in sustainability education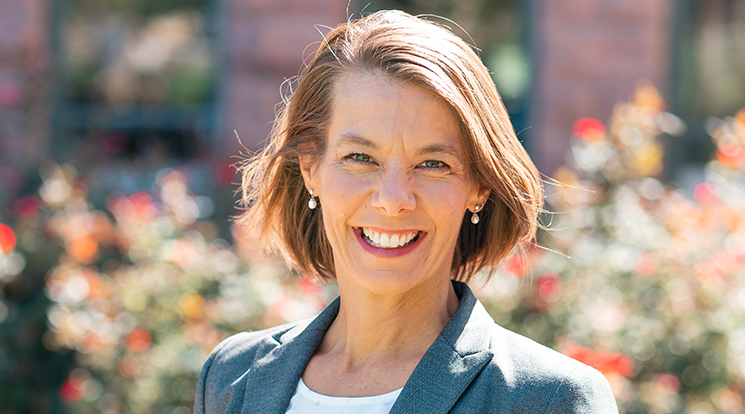 Global concern over sustainability has led to an interest in how educators can equip students with the knowledge and critical thinking skills to address climate and sustainability challenges. Education can support these efforts, but how effectively are educators being prepared with the content knowledge and pedagogies to support sustainability literacy? 
That is the question Andrea Weinberg, assistant professor at Arizona State University's Mary Lou Fulton Teachers College, approached as co-author of a paper published in Environment Education Research: "When I act consciously, I can see a brighter world around me: preservice teacher readiness to support transformative sustainability learning." 
Co-authors of the paper include Esther Pretti (PhD '22), who graduated from  MLFTC's  Educational Policy and Evaluation, PhD program; Wendy Wakefield (PhD, '21), assistant professor at Northern State University who graduated from MLFTC's Learning, Literacies and Technologies, PhD program; Eileen G. Merritt, research scientist at Virginia Tech; and Carlie Trott an assistant professor at the University of Cincinnati.
The research takes the approach that sustainability education, when applied in meaningful ways, can encourage students to think clearly about the complexities and interlocking of social, environmental and economic elements of sustainability-related challenges. It explores preservice teachers' readiness to integrate these approaches into the classroom following their own completion of a sustainability course. The researchers analyzed unit plans created by pre-service teachers in a sustainability teacher education course. Here are three recommendations from the research:
Promote deeper understandings of sustainability
While most preservice teachers in the study were able to integrate sustainability-related learning objectives and activities, they struggled to embrace the complexity of the topics or issues that were the focus of these activities. Pre-service teachers, the researchers noted, would benefit from more accessible, high-quality examples of curricula and from pedagogies that meaningfully address the environmental, social and economic issues facing their communities. The researchers note that teacher education programs could include sustainability across disciplines and courses and also integrate sources of knowledge that aren't strictly academic, such as weaving in traditional or local knowledge. 
Integrate justice-focused, action-oriented pedagogies across teacher education 
The researchers approached the study through the lens of the Transformative Sustainability Learning framework, or TSL, which encourages community‐based, applied learning experiences that encourage action by supporting three kinds of learning objectives: cognitive (head), affective (heart) and behavioral (hands).  The researchers found that pre-service teachers emphasized cognitive and affective objectives much more than behavioral. The researchers identified an opportunity for pre-service teachers to, "move beyond a rational exercise of forecasting the future and broadly shifting action to others, and instead favor activities that allow for students' active engagement and implementation of local practices." 
Refine the Transformative Learning Framework for elementary and secondary (K–12) settings 
Using the TSL framework, with its emphasis on action outcomes, the researchers ran into a challenge: They could not classify most of the pre-service teachers' unit plans since few included an action orientation as the ultimate goal of the unit. An action goal might include, for example, co-designing and implementing a composting program  while learning about sustainable food systems. Future sustainability courses could also use the National Education for Sustainability learning goals, which provide guidance on developmentally appropriate goals and actions for each K12 grade band to adapt TSL for elementary classrooms. 
"Our obligation as educators is to equip students with knowledge and skills that can provide them with the tools they need to fulfill their potential and have a positive impact in the world," says Weinberg. "It's the small, everyday connections that educators can bring to learning experiences that can lead to students deepening their understanding of sustainability issues, and in ultimately leading to their greater involvement through knowledge-based action." 
To learn more about how MLFTC is involved in global sustainability projects and research, visit  MLFTC's Office of Global Education.