MLFTC partnership advances teacher training in Morocco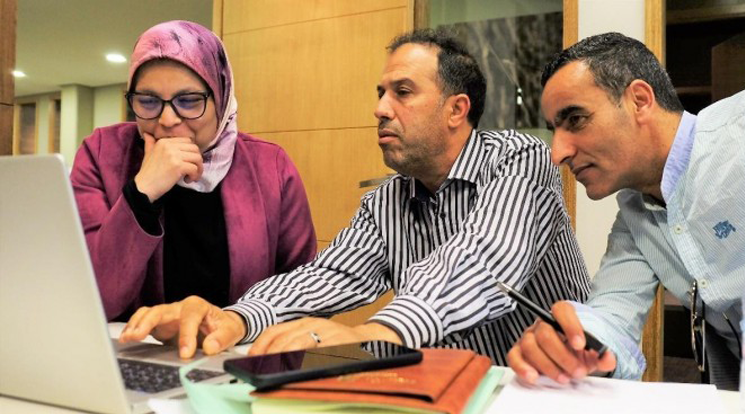 October 17, 2023
Meghan Ensell
Through a grant funded by USAID, ASU's Mary Lou Fulton Teachers College and the Moroccan government formed the Higher Education Partnership-Morocco, or HEP-M, in 2019. During this time, the partnership has convened leaders in higher education and teacher training to work together to enhance primary teacher preparation in Morocco.
As part of the collaboration the partners met in Morocco for a workshop aimed at digitizing the updated teacher training curricula. Janice Mak, clinical assistant professor at MLFTC helped train Moroccan instructors to create Massive Online Open Courses, or MOOCs. "I look for ways to showcase their individual strengths within the project and to scale this to more faculty," says Mak. 
The workshop was a turning point for the project. Forty-three teacher trainers from 15 institutions gathered to learn how to enhance the curricula to train prospective primary teachers and how to design digital educational materials to international standards. The digital materials will allow Morocco to reach more teacher trainees while providing standardized training across regions and institutions.
HEP-M is one example of the global work MLFTC is doing to strengthen teacher professional development and student success. Other projects include partnerships with South Korea and Africa. 
Read more about the work in Morocco in the Morocco World News.

Photo credit:  Daniel Lynx Bernard