MLFTC graduate students present education research at ASU conference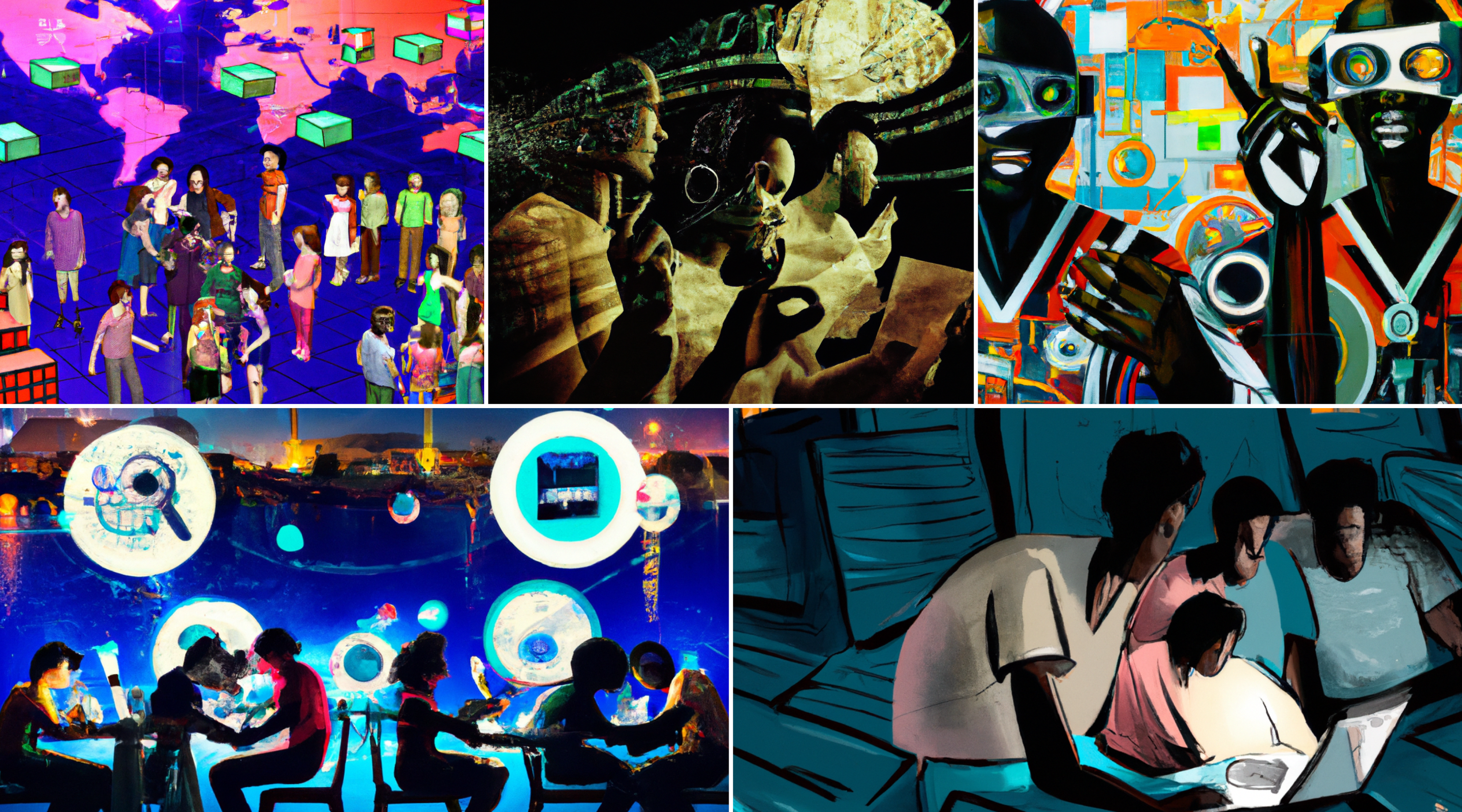 Arizona State University's Mary Lou Fulton Teachers College is known for its range of education-focused research projects led by faculty, and for its culture of encouraging student involvement and collaboration. MLFTC's annual expenditures for education research exceed $70 million, contributing to MLFTC being consistently ranked a top research education college by U.S. News and World Report. 
This year, more than 20 graduate students presented at the 9th Annual Education Research Conference, held by MLFTC's Doctoral Council. The projects presented included research topics that are core to the college's Learning Futures Collaboratives initiative: Imagination and Futures Thinking for K–12; Futures of Artificial Intelligence in Education and Diversity, Equity and Inclusion; Designing the New American High School; Education, Sustainability and Global Futures; and Learning and Educating Across Refugee/(Im)migrant Networks (LEARN).
The student-led annual conference is designed for students pursuing doctoral degrees to gain experience and practice presenting their research in a more formal setting, and to receive feedback from fellow students and faculty to support their professional growth. 
"This annual conference provides an exciting opportunity for graduate students from around ASU to connect around various topics of education research and learn from each other," says Clarin Collins, director of scholarly initiatives and research at MLFTC. "We are also thrilled to see how many students are developing research that has direct or indirect connections to the work being done by the Learning Futures Collaboratives."
For example, Kevin Brown, (PhD, '25), is developing a learning framework that is inspired by water pedagogies as part of his work demonstrating fluidity across learning contexts, specifically in how elements of Indigenous culture learning can be applied to other learning cultures. Brown, who is part of MLFTC's Learning, Literacies and Technology program, has been participating in the Imagination and Futures Thinking for K–12 Collaborative. 
"My participation in the Imagination and Futures Thinking Collaborative has provided me opportunities to explore and envision my ideas through the lens of design-based research and education with a future focus," Brown says. "It has informed how I may pursue my thesis in ways that may incorporate Indigenous modes of learning, such as Land, Community and Language perspectives for configurations beyond the physical classroom space."
Another student, Rachna Mathur (EdD, '24), shared her work at the conference and spoke about her involvement with the  Futures of Artificial Intelligence in Education and Diversity, Equity and Inclusion Collaborative. 
"My background includes teaching computational thinking and education, and one of my areas of inquiry connects with the Collaborative's focus on artificial intelligence and questions of ethics and increasing diversity," says Mathur, who is pursuing her degree through MLFTC's Leadership and Innovation program. 
"Through the Collaborative, I have had the chance to engage with many other experts in this field and to incorporate what I'm learning into my own projects," she says. "This experience has provided a strong foundation for me to pursue my own line of research that involves developing culturally-relevant, narrative approaches for STEM education programs aimed at encouraging greater diversity within these fields."
The Learning Futures Collaboratives initiative is aligned with MLFTC's core value of Principled Innovation ™, or PI, a university-wide framework and one of nine of the university's design aspirations. PI is defined by the ability to imagine new concepts, catalyze ideas, and form new solutions, guided by principles that create positive change for humanity.
This year's poster and paper presentations:
Matt Romkey: Evaluating the Efficacy of Work-Based Learning Models for Adult Learners in Health Science Programs 
Linda Neff: Examining the Impact of a Training Plus Coaching Program for New Online Adjunct Faculty 
Caitlin Albrechtsen: When Participation isn't Optional: IRBs and the Ethical Consideration in the Evaluation Context
Courtney Stone: Research Collaborations in a National Science Foundation Science and Technology Center: Perceptions and Experiences of Faculty and Students at a Minority-Serving Institution
Calissa Brown: Reclaiming Blackness and Girlhood through an educational and multimedia lens 
Brandon Yuhas: Arguing for English-Only in Arizona: An Analysis of Argumentation in Support of Proposition 203
Sachiko Ozaki Oates: Post-Traditional Immigrant Learners in Postsecondary Education: Critical Participatory Action Research for More Equitable Access and Success 
Jeremy Bernier: Puzzles and Playful Mathematical Problem Solving 
Marina Basu & Anani M. Vasquez: Embodied knowing in arts-based inquiry: Interdisciplinary approaches to teacher education research 
Karina Figueroa: Academic Advising: Through a lens of Critical Race and LatCrit Theory of Latinx and Chicanx students pursuing K-12 teaching credentials at a Hispanic Serving Institution. 
Marissa Schulke: Impact of Yoga Programming and Mindfulness Mediation on Selective Attention in Female Middle School Students 
Joseph Mandwee: Correlating Educational Attainment, Attitudes Towards Seeking Psychotherapy, and Willingness to Seek Mental Health Treatment Among Iraqi Refugees 
Kylie Wilson (in coordination with  Pamela H. Kulinna, an MLFTC professor and  Allison Poulos, assistant professor with ASU's College of Health Solutions): Socioeconomic Status and Total Enrollment Best Predictors of shared use in Arizona K-5 public schools: An Exploratory Machine Learning Approach 
Cody Singer: Educational Data Mining: An Application of a Predictive Model of Online Student Enrollment Decisions.
Tipsuda Chaomuangkhong: A Critical Counter-Narrative of an Asian International Educator's Dispositions and Experiences Teaching Predominantly White Pre-service Teachers in Arizona 
Lin Yan and Jeremy Bernier: Every Voice Matters: Building an Equitable Classroom Discussion Protocol to Include All Students 
Kahyun Nam, Kylie Wilson and Marissa Schulke (in coordination with MLFTC's Pamela Kulinna, and Allison Poulos of ASU's College of  Health Solutions): The Relationship Between Policy Strength and Physical Activity Practices in Arizona Public Elementary Schools
Rachel Figard and Hadley Perkins: Designing a Faculty Development Workshop to Support Accessible Learning Practices in STEM Classrooms 
Hyungsik Min: Exploring Diverse Modes for Female students in Physical Education: The Play and Experience of DragonBox Algebra 
Jeremy Bernier and Lin Yan: The Play and Experience of DragonBox Algebra 
Mohammed Ibrahim: Imposter syndrome among African PhD students: Its effects on their integration and self-efficacies.