Preparing American Indian educators to teach in early childhood classrooms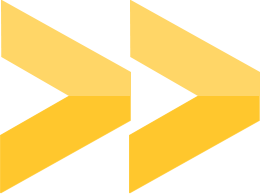 The U.S. Department of Education supports the need for educators in Indigenous communities in Arizona.
Official grant name
Preparing Early Childhood Educators for Arizona's Indian Communities
Award amount
$1439017
Direct sponsor
U.S. Department of Education
Award start date
08/01/2021
Award end date
07/31/2026
The challenge
The U.S. Department of Education's Guidance for state agencies overseeing early childhood education recognize that children who receive a high quality education in the early years are more likely to read, write and do math at grade level; graduate from high school; go to college; secure a good job and support stable families. These children are also less likely to be referred for special education, held back in school, become a parent at a young age and enter the juvenile justice system. These negative outcomes impose costs on government and society, and reducing the likelihood of these events is a proactive investment. 
Despite the clear and present need for high quality early childhood education, including well-prepared teachers, it remains difficult to recruit undergraduate students into early childhood education preparation programs and prepare them for their first few years in the classroom. Additionally, increasing the presence of American Indian teachers in classrooms to better serve the cultural and social needs of American Indian students was acknowledged almost 100 years ago when the Meriam Report argued that the U.S. needed more Indigenous teachers in its schools and recommended inclusion of Tribal language and cultural study in classrooms.
ASU's Mary Lou Fulton Teachers College has previously implemented eight successful grants related to American Indian and Indigenous education, partnered with Gila River Indian Community, Navajo Nation, Pueblo of Zuni and San Carlos Apache Tribe, and have expertise in this area. Despite the Phoenix metropolitan area being one of the fastest growing areas in the nation, it has a chronically underfunded public education system. At the state level, Arizona consistently ranks within the bottom five states for K–12 funding per student, typically spending up to $4,000 less per student than the national average. The impact of this lack of funding is intensified in Native American schools where institutionalized poverty is often systemic.
---
The approach
Preparing Early Childhood Educators for Arizona's Indian Communities (PEAIC), spearheaded by Nicole Thompson, vice dean of the Division of Teacher Preparation and professor, will address the critical shortage of Indian teachers in Arizona, especially in Indian communities. The project will prepare 20 teachers to serve Indian students in grades PreK–3, who reside and attend schools on or near reservation lands in central Arizona.  
MLFTC entered into consortium agreements with the Gila River Indian Community and the Salt River Pima-Maricopa Indian Community tribal education departments to recruit, train, graduate and induct 20 American Indian teachers to serve their respective communities. 
PEAIC will provide support (tuition, fees, technology and other materials) and training to American Indian undergraduate students enrolled in the Bachelor of Applied Science in Early Childhood Studies program, which is offered fully online and provides specialized training in PreK–3 education. PEAIC participants will also receive customized content related to American Indian education and culture that will continue through two years of induction while working in a local education agency or Bureau of Indian Education-funded school that serves a high proportion of American Indian students. 
The project will recruit — from existing pools of paraprofessionals working at partner schools — 10 undergraduates in the first year and 10 additional undergraduates in the second year. Students will participate in the project each year and each group is expected to graduate on time, with 10 students graduating in year 2 and 10 in year 3. Upon graduation, participants are expected to find qualifying employment within one year. 
Support, including career coaching from MLFTC, will be provided for two years after graduation from the program to ensure graduates obtain a job. During this payback service period, participants will teach early childhood education in schools that have a large population of American Indian students. PEAIC partner schools include: Blackwater Community, Casa Blanca Community, Gila Crossing Community, Sacaton Elementary and Salt River Elementary — all located on Tribal lands. The other partner schools are in Mesa, Arizona, near the borders of the Salt River Pima-Maricopa Indian Community reservation: Ishikawa, Lehi, Whitman and Whittier. All partner schools serve a high number of American Indian students.
---
Findings and impact
Participant success will be measured using enrollment, retention, graduation, induction, employment and perceptual data. PreK–12 student data will be requested for additional outcomes assessment. If unavailable, teacher reports of student achievement and progress will be used for this measure. The required Government Performance and Results Acts outcomes will be included in project evaluation.