MLFTC joins $60 million project to improve youth opportunities in Ethiopia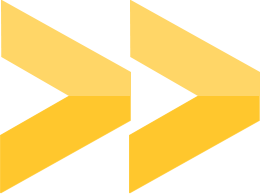 ASU participates in the effort to strengthen Ethiopia's higher education system.
Official grant name
USAID Ethiopia Integrated Youth Activity Project (Kefeta)
Award amount
$4,000,000
Direct sponsor
Amref Health Africa
Award start date
10/01/2021
Award end date
09/30/2026
Originating sponsor
USAID Ethiopia
The challenge
According to statistics from the U.S. Agency for International Development, Ethiopia has one of the youngest populations in the world, with 67% under the age of 30. However, youth unemployment is a major concern, estimated at nearly 27% across the country. Specific to cities, data from the Ethiopian Central Statistics Agency (2020) indicates that urban youth unemployment rates are at 25.5%. The inability of young Ethiopians to find productive, well paying jobs is closely linked with challenges in the education sector. The Annual Education Statistics from the Ethiopian Ministry of Education report (2020) note a literacy rate of 25%, with high dropout rates and low learning outcomes. Only 29% of Ethiopians  finish secondary school. This leaves youth that drop out or graduate without the appropriate functional, digital literacy, employability and life skills needed in today's labor market. 
In the past decade, the number of universities in Ethiopia has grown from just two public universities (Addis Ababa and Haramaya Universities) to more than 50 nationwide. Despite this growth, no national network or system-wide collaborative mechanisms exist among Ethiopian higher education institutions (HEIs). These challenges, along with a lack of job opportunities, remain among the biggest hurdles faced by Ethiopian youth as they seek economic self-sufficiency and security.  
---
The approach
The USAID Ethiopia Integrated Youth Activity (IYA) Project seeks to empower youth and improve youth-serving institutions and systems. The project aims to positively impact over two million Ethiopian youth and improve their social, health and economic opportunities and outcomes through a range of programs. 
With the support of lead partner Amref Health Africa and other members of its "Kefeta" (an Amharic word meaning elevation) coalition, Arizona State University's Mary Lou Fulton Teachers College will focus on strengthening the capacity of Ethiopian higher education institutions to promote youth economic, civic and social development. Molly Ott, MLFTC Associate Professor of Higher & Postsecondary Education, is the principal investigator for the project. The ASU Kefeta team is a collaborative effort among Ethiopian higher education experts — including MLFTC Assistant Professor Meseret Hailu, Addis Ababa University Associate Professor of Higher Education Abebaw Yirga Adamu, Higher Education Technical Specialist Alemselam Fekadu, and Project Manager Yeabsira Bishaw — as well as ASU colleagues from the University Design Institute and other MLFTC  faculty and graduate students.  
A primary role of ASU in Kefeta is to establish the Ethiopian Higher Education Alliance, an organizational advocacy and learning platform that will include public universities as well as technical and vocational education training institutes from across Ethiopia.The consortium includes representation from 14 universities and technical colleges across the entire country, as well as diverse representation from youth organizations, employers and the Ethiopian government. 
The Alliance, which launched in July 2022, will provide numerous opportunities to strengthen the capacity and achievements of Ethiopian HEIs and to empower youth. ASU will work with the Alliance to design and implement programs aimed at strengthening linkages between higher education and graduates' employment opportunities, increasing youth capacity for leadership and civic engagement, and improving access to youth-friendly services including educational and scholarship opportunities.
Kefeta's first year of implementation ends in September 2022. During this period, ASU has convened representatives from student organizations, universities, technical vocational and training colleges (TVETs), community organizations, government ministries and other stakeholder groups in design sessions and other activities in order to develop an innovative, sustainable and locally owned national consortium of TVETs and universities. This Alliance officially launched in July 2022. Among the activities being implemented through it under ASU's leadership are:
Supporting Alliance-wide policy advocacy to improve HEI-workforce linkages.   

Designing, implementing and providing professional development through the Ethiopian Higher Education Career Services and Vocational Guidance program, which was delivered to the first cohort of professionals in

Summer 2022

.

Cascading group and individual career counseling for Alliance member TVET and university students. 

Designing, implementing and providing ongoing support for the Ethiopian Academic Staff Teaching Career Readiness professional development program.

Improving university-industry linkages by preparing students for, and matching them with, internships and applied work experiences in public- and private-sector organizations.

Designing a model for HEIs to conduct and analyze graduate tracer studies.

Co-designing a funding process for HEIs to improve career center infrastructure.

Supporting Alliance resource mobilization to ensure the consortium's long-term sustainability.
---