Improving childhood health through after-school program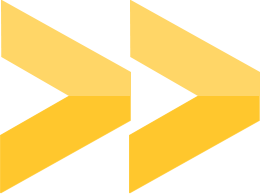 Funding from the ISA Foundation supports healthy eating and living project at San Marcos Elementary School in Chandler Unified School District. 
Official grant name
Healthy Eating and Living in Phoenix
Award amount
$30000
Direct sponsor
Isagenix, ISA Foundation
Award start date
04/01/2022
Award end date
06/30/2022
The challenge
Childhood obesity is a critical issue in the U.S., with Hispanic youth facing a higher prevalence than white youth by nearly 12%, according to the Centers for Disease Control and Prevention. Due to budget rescissions in some Arizona schools, there are fewer physical education teachers and limited academic time devoted to physical education and health.
---
The approach
Healthy Eating and Living in Phoenix, initiated by Professor Pamela Hodges Kulinna and through a partnership with San Marcos Elementary School, addressed these shortcomings through an after-school program designed to improve student health. The project provided additional physical activity, social and emotional learning activities, and healthy eating programming to students at the Title I elementary school in Chandler, Arizona. The school's student population is 75% Hispanic, 12% white, 6% Black, 4% two or more races, 3% Asian or Pacific Islander and 1% Native American, and 90% of students are eligible for a free or reduced lunch. 
The after-school program met once a week for five weeks and focused on students in Grades 3–6. During each 70-minute session, the 67 students participated in:
Activities with a focus on motor skill development

Nutrition knowledge activities, such as crossword puzzles and bingo, while eating a healthy snack

Social and emotional learning activities, centered around goal setting and cooperative learning
Kulinna oversaw the program while ASU students participated as facilitators and two of the school's teachers were on-site to promote program sustainability.
---
Findings and impact
Observational data suggests students improved their motor skill of an overhand throw, offsetting COVID-19 learning loss in motor skill development. Students became familiar with MyPlate, the nutrition guide published by the USDA's Center for Nutrition Policy and Promotion, and most were able to create a healthy, balanced meal at the end of the program. Students enjoyed the cooperative learning activities and worked well together across grade levels.