Doctoral candidate creates mindfulness program for ASU students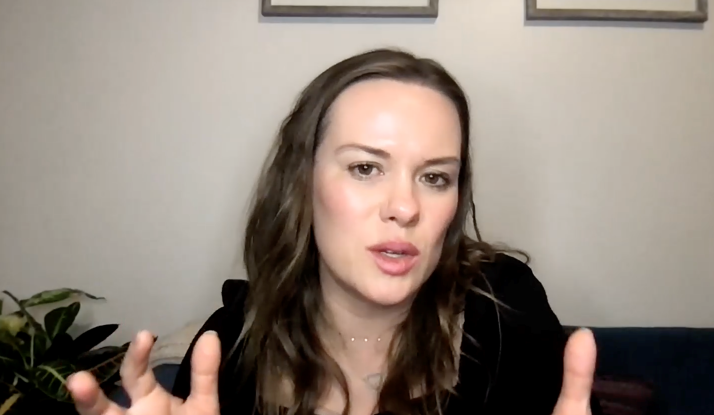 November 02, 2022
Meghan Ensell
Natalie Gruber, a doctoral candidate at Mary Lou Fulton Teachers College's Leadership and Innovation, EdD program, was recently awarded a grant to fund a mindfulness program she created to support student mental health at Arizona State University. Gruber has been working with Associate Professor Danah Henriksen on several projects related to mindfulness and creativity in K–12 schools, including co-authoring nine articles and one book chapter.
The $5,000 seed grant funding comes from the Columbia University's Teachers College through its Spirituality Mind Body Institute. With the help of the grant, Gruber is piloting her own program called Mind Heart Mindfulness, a drop-in mindfulness program for undergraduate students at Arizona State University. Mindfulness, which incorporates practices aimed at developing increased focus and self-regulation, has become a subject of increased research focus including how it may support student academic outcomes.
"The program is designed to teach students stress-reduction skills through mindfulness, while providing them with opportunities to socialize and build their networks," says Gruber. The goal, she says, is to support students' mental health by addressing the two main issues affecting it: stress and social isolation. 
A licensed clinical social worker and UCLA-certified mindfulness teacher, Gruber's program focuses on mindfulness and student mental health and emotional well-being. Over the last three years, Gruber and Henriksen researched the effects of a mindfulness curriculum used in Balsz Elementary School District. (Balsz later became Arizona's first Mindfulness First school district by using a Mindfulness First curriculum, which incorporates social and emotional well-being into the educational curriculum.)  Gruber's dissertation research involves teaching mindfulness to parents in the district and  understanding how it can better support their children's emotional regulation. 
Gruber's interest in mindfulness started when she worked as a social worker and saw the impact it could have on clients she served. She became  interested in mindfulness within the education sector during her first year as a doctoral student at MLFTC. "I spent the summer reading about mental health on college campuses and learned that the demand for mental health services far outweighs the ability to offer them," she says.
Many college students who want mental health treatment don't seek it, Gruber says, due to the stigma associated with it. Mindfulness, on the other hand, has less stigma and may offer similar benefits, she says. "From my personal experience and professional training, mindfulness can be a powerful way to retrain the brain to be more resilient and promote positive emotional states," says Gruber. It can also be offered in a group setting and as a preventive tool, she adds.
In addition to the connection to MLFTC, the project is also being developed with the support of Judith Karshmer, dean of ASU's Edson College of Nursing and Health Innovation/ASU Chief Wellness Officer and other members of Karshmer's team. Henriksen at MLFTC also provides faculty support through program oversight. Through this collaborative effort, Gruber is partnering with four undergraduate ASU students to help make the program more accessible to students by offering it at ASU's Tempe and Downtown campuses, as well as online. 
The eight-week program began on September 26 and ends November 17. It's offered once a week, at each location, for a two-hour period. During these sessions, students drop in at any time to learn something about mindfulness, practice it and ask questions. Afterward, they can stay and socialize in a supportive environment. 
Gruber teaches mindfulness through an interpersonal neurobiology framework, created by Dr. Dan Siegel, clinical professor of psychiatry at UCLA and a member of Gruber's dissertation committee. This framework conceptualizes the benefits of mindfulness as improving the integration within the brain, strengthening different structures and functions, while simultaneously linking them together for increased connection and harmonious functioning. "As our brains become more integrated, the prefrontal cortex is supported to do its job." And it's a big job, says Gruber, as the prefrontal cortex is involved in planning, decision making, short-term memory, personality expression, moderating social behavior and controlling certain aspects of speech and language. 
A practice that supports the brain and its functions offers an increased ability to be aware of and change our experiences more masterfully, Gruber says. "For example, I recently worked with a student who realized they were doing a lot of giving to others, and while they really valued this, it was depleting. The modification was setting gentle boundaries and making time to care for themselves, and a little readjusting of their expectations of others." This student experienced a significant positive effect on their well-being, Gruber says.  
Being more in-tune with ourselves and others tends to have a positive impact on our relationships with others, she says. "When our minds, emotions, and bodies are feeling more at ease, we have an easier time connecting with others," Gruber says. Initial feedback from students participating in the program have indicated positive results in encouraging greater connectivity and peer support."This program truly is the culmination of all my education and training and ASU specifically has played a transformational role in this," Gruber says.

Learn more about Gruber's program on its website and Instagram.