Designing a New Educator Workforce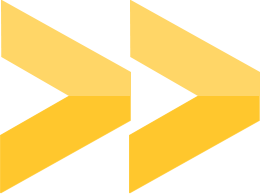 Award start date
10/22/2019
Award end date
10/21/2021
Originating sponsor
Walton Family Foundation
The challenge
Arizona State University's Mary Lou Fulton Teachers College and local school partners are co-designing new staffing models and deploying teams of educators. This Next Education Workforce initiative was created to make schooling more individualized for students, and the job of teaching more sustainable for educators. These models have the potential to improve outcomes for both students and educators in the short-term and, over time, lead to a robust education workforce.
Disseminating the findings of the early years of these programs is essential to allowing other schools and districts to implement and benefit from the model currently in place in 80 schools in 14 Phoenix, Arizona area districts.
---
The approach
A grant from the Walton Family Foundation will enable MLFTC to develop tools and resources for partners in Arizona and beyond. They will include:
Videos, including interviews and tours of team-based models

Sample job descriptions for new roles

Descriptions of team-based configurations and learning space layouts

Collaboration resources, such as meeting agendas and reflection tools

Annotated schedules, team-based lesson plans and instructional strategies
Two national convenings will be offered around the workforce initiative, in 2020 and 2021, with the goals of:
Building momentum for next education workforce models

Showcasing schools implementing new models

Building communities of practice around particular themes, including  instructional models, finance, human resources, policy, learning spaces, teacher preparation

Sharing the research agenda and inviting others to participate in that work
Finally, MLFTC will create a website at which a comprehensive toolkit for implementing the workforce model is available as an open-access resource.
---
Findings and impact
This funding for the Next Education Workforce initiative continues through Oct. 21, 2021. Currently, nearly 400 teacher candidates are deployed through the team-based model.