YouLead — Youth Employment and Business Start Up Program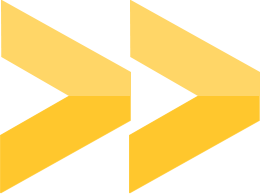 Award start date
06/06/2017
Award end date
04/30/2021
Originating sponsor
United States Agency for International Development

The challenge
Young people in Sri Lanka are confronted with a dual challenge: 20 percent of them are unemployed, and 300,000 students leave secondary school each year without a degree or the ability to enter a university. Sri Lankan youth would benefit from more and better technical and vocational education and training and better English language skills, but meeting that need is beyond the current capacity of the Ministry for Skills Development and Vocational Training.
The approach
YouLead Youth Employment and Business Start-up Program – Sri Lanka is a collaboration between the governments of Sri Lanka and the U.S. to support youth employability, vocational skills development and entrepreneurship. YouLead has partnered with ASU's Mary Lou Fulton Teachers College and the Thunderbird School of Global Management to assist Sri Lanka to develop a more skilled and flexible workforce by building the capacity of teachers and institutions, and entrepreneurs through three components: Increasing youth employability in targeted sectors, improving technical and vocational education and training, and increasing prospects of successful self-employment.
Findings and impact
Mary Lou Fulton Teachers College's participation in YouLead is funded through 2021. Since the beginning of YouLead in 2017, the project has:
Trained more than 80 vocational educators in student-centered pedagogical methods, soft skill development, professional mentoring and the creation of new, participant-centered trainings. Of the 80 vocational educators trained, 20 were selected to train vocational educators throughout Sri Lanka to continue to develop those educator's expertise.
Trained department managers in instructional design and educational media methodologies.
Developed a business plan to support the design and development of a national training center for vocational educators in partnership with Sri Lanka's Training Institute for Technological Professionals.