Transforming a district's human resources strategy for the benefit of both learners and educators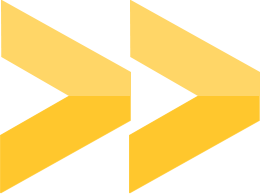 U.S. Department of Education supports Next Education Workforce™ models in Arizona's largest school district.
Official grant name
Building Human Capital Management Systems to Support the Next Education Workforce in Mesa Public Schools
Award amount
$8206449
Award start date
10/01/2021
Award end date
10/01/2024
Originating sponsor
U.S. Department of Education
The challenge
Like many districts across Arizona and the nation, Mesa Public Schools (MPS) has struggled to attract, retain and advance a qualified, diverse and effective workforce of teachers and school leaders. MPS leadership believes that its Human Capital Management System (HCMS) is not providing optimum support to the learners and educators in the district. MPS seeks a human resources strategy that better supports its diverse population of learners and more effectively develops and utilizes the capabilities of educators.
With more than 80 schools serving almost 58,000 students, MPS is Arizona's largest public school district. The enrolled student population is racially and economically diverse. Sixty-four (83.1%) of all MPS schools are designated as Title I schoolwide eligible. There are currently 31 schools in the district (40.3%) in which more than half of enrolled students are eligible for free or reduced lunch; Districtwide eligibility for free or reduced lunch is 44%, Census data indicates that 16.3% of district families with children under age 18 are living in poverty, compared to 13.3% nationally. 
Statewide, Arizona's schools are losing more teachers each year than state universities are graduating, and a 2017 report from ASU's Morrison Institute for Public Policy reveals that 42% of teachers hired in 2013 left the profession within three years. In Mesa, district leadership has reported chronic shortages for full-time and substitute teachers, as well as for paraprofessionals and aides. 
To combat these human capital challenges, MPS has identified two core gaps in its infrastructure and systems: 1) a misalignment between human resource management systems and district strategic initiatives, and 2) a lack of structure, capacity and systems that would allow district leadership to make strategic and data-based human resource decisions. 
---
The approach
Through NEW@Mesa, Mary Lou Fulton Teachers College (MLFTC) and MPS are building Next Education Workforce™ models in 17 high-need schools.  
NEW@Mesa seeks to:
provide educators with opportunities for personalized, professional growth 

develop sustainable actions that diversify the education workforce while equipping educators with skills to work with diverse learners and colleagues.
Next Education Workforce™models establish teams of educators that share rosters of students. The models put a premium on adapting instruction to meet the needs of individual students and are designed to leverage different areas of pedagogical and content expertise among certified teachers, paraeducators and other adults who have specific educational roles for which they have been intentionally prepared.
MPS has committed to transforming 50% of its schools to Next Education Workforce™ models as part of its Portrait of a Graduate (PoG) strategic initiative, which identifies a broad set of student outcomes as goals. 
NEW@MPS seeks to redesign existing HCMS, including performance-based compensation systems, to be more data-driven and aligned with the district's strategic goals and initiatives: 
Achieving the student outcomes associated with Portrait of a Graduate

Increasing the satisfaction, effectiveness and diversity of MPS's education workforce by developing Next Education Workforce™ team-based models 
To meet these objectives, MPS and MLFTC will collaborate on 12 research-based strategies that fall into four areas: 
Recruitment and hiring 

Creating educator pathways and new roles

Improving educator effectiveness; and 

Incentivizing effective educators and teams. 
---