Strengthening Instructional Leadership in Mathematics in Pinal County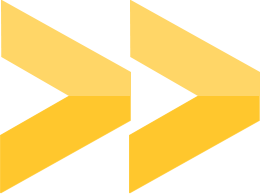 Direct sponsor
Arizona Board of Regents
Award start date
08/16/2016
Award end date
09/30/2017
Originating sponsor
U.S. Department of Education
The challenge
The state of Arizona's 2010 adoption of the Arizona College and Career Readiness Standards, and their subsequent implementation, revealed concerns, particularly in the subject area of mathematics: Teachers would require professional development to address the new standards in their classrooms, and administrators would need instruction in how teachers should be evaluated according to those standards.
The latter was most obvious in AZCCRS' emphasis on inquiry-based instruction in math. It was determined that many administrators are not familiar with this pedagogical approach, as contrasted with traditional direct math instruction, making it difficult for them to evaluate math teachers and support their practice.
The approach
The project provides intensive professional development for school districts throughout Pinal County. It includes a summer workshop series, classroom visits, coaching and mentoring training, and sessions with math standards experts for school leaders. A critical element for those leaders is the opportunity to observe instruction in the classroom alongside math standards experts, and then observe the feedback the experts provide to the teachers. Administrators gain a complete concept of the standards, the revised instructional approaches required by them, and the way effective feedback can improve instruction.
Initial offerings to school districts include the development of curriculum maps, standards review and performance level descriptors to ensure lessons and instructions align with AZCCRS. The project team then makes multiple site visits to provide observation and feedback, and specific training plans for each district.
Findings and impact
Though the grant ended in September 2017, the project received an extension to continue providing services to districts throughout Pinal County. Currently, the project serves eight districts, and expansion into additional districts is planned.
A benefit of the project is the connection it creates between Pinal County districts, allowing the sharing of knowledge and experience, and initiating sustained discussion. One of the project's core aims is that these connections continue after funding and direct support from the grant concludes, so teachers and schools will benefit in the future.