Strengthening Institutional Linkages — ASU and Kwame Nkrumah University of Science and Technology (KNUST) in Kumasi, Ghana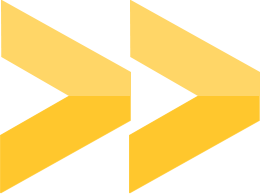 Award start date
08/01/2016
Award end date
07/31/2022
Originating sponsor
Mastercard Foundation
The challenge
A nation's universities can play a central role in confronting challenges of social and economic development. But global progress can outpace the capacity of some universities to adequately prepare their graduates to meet those challenges. This disadvantage can hinder a country's ability to compete internationally and provide opportunities for its citizens.
Students from such nations often choose to attend universities abroad. If they return home to begin their careers, the knowledge and experience they take back may benefit them professionally, or as leaders in their communities and businesses. Their local universities, however, see little of the benefit, so the option of studying abroad remains attractive for future students, perpetuating a cycle that widens the gap between universities globally.
---
The approach
Strengthening Institutional Linkages, an initiative of the Mastercard Foundation Scholars Program created at ASU's Mary Lou Fulton Teacher's College, is narrowing that gap through international university partnerships.
The six-year program will provide support allowing 150 students from universities in Ghana to attend ASU and pursue accelerated master's degrees. The degrees are offered in fields of study selected to address skill gaps in Ghana's rapidly expanding economy, including mechanical and biomedical engineering, global logistics and supply chain management. Participants complete three years at their home universities before beginning a two-year program at ASU to complete both their bachelor's and master's degrees. A key feature of the program is connecting faculty members at ASU with their peers at the Ghanaian universities to mentor students as they transition to ASU and back to Ghana after graduation.
Simultaneously, four cohorts of faculty members from the Ghanaian universities will receive support to attend faculty development seminars at ASU. Each seminar will be followed by a one-day symposium in Ghana at which seminar participants from ASU and Ghana showcase innovative teaching practices and research initiatives they develop through the international collaboration.
---
Findings and impact
Strengthening Institutional Linkages commenced in August 2016 with a partnership between ASU and Kwame Nkrumah University of Science and Technology in Kumasi. In January 2017, the first group of educators from KNUST came to ASU for a three-week seminar, including sessions led by faculty in Mary Lou Fulton Teachers College and the W. P. Carey School of Business. ASU faculty will visit Ghana March 5 – 10, with a one-day symposium on March 8 showcasing teaching practices and research initiatives. These exchanges will continue annually for four years.
The first cohort of 20 students from KNUST will enter ASU in fall 2017. KNUST anticipates that some graduates of the program will return to KNUST as faculty members..
A second partner university will be added in the third year of the program. As part of the initiative, researchers within the Center for Advanced Studies in Global Education are undertaking a research study examining its impact on student and faculty participants and the partner universities.