STEM and Social Capital: Advancing Families through Learning and Doing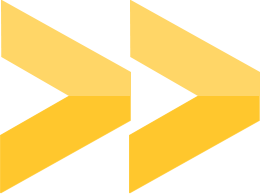 Official grant name
STEM and Social Capital: Advancing Families through Learning and Doing
Award amount
$299787
Direct sponsor
National Science Foundation
Award start date
01/01/2021
Award end date
12/31/2023
The challenge
Refugee communities in the U.S. are often marginalized when it comes to education. For example, due to emerging language skills and different social norms, school personnel have perceived refugee children as having learning disabilities even when no diagnoses are made. This contributes to refugee students dropping out of school at a rate three times that of White students and twice that of Latinx students. Children with refugee backgrounds, especially those from countries unfamiliar to Americans, can be subject to discrimination and viewed as extreme outsiders at school, where they typically do not have the enclave social support found among minority groups with higher proportions. Among recent arrivals, there can be confusing role reversals as children are quicker to learn English and become surrogate heads of households. Navigating a course from high school to college and on to a career can be daunting for anyone. Resettled people may encounter additional challenges: few role models in the U.S., educators who try to "help" by recommending easier career pathways, unfamiliarity with career possibilities, and inexperience with U.S. college systems. An overarching challenge is to leverage cultural and family strengths that will best support children as they work to determine and attain their career goals.
---
The approach
"STEM and Social Capital: Advancing Families through Learning and Doing," or SSCAFLD, is a pilot and feasibility project to broaden participation in STEM by Burundian refugee families in the Phoenix, Arizona, metropolitan area. Twenty-four families with children ages 12–17 will participate in:
STEM career activities facilitated by ASU students and faculty members to excite participants about STEM and its societal career connections

The eight-session American Dream Academy program led by Burundian community leaders and focused on college awareness, enabling parents to advocate for their children, and building a bridge to higher education

Meetings with STEM professionals, with e-mentoring for older children

Field trips to university campuses to interact with faculty and students and learn about college life and STEM pathways

Informal STEM learning experiences with other families
The project will create partnerships among multiple schools and centers at ASU with the Burundi-America Association for Humanity and Opportunities.
---
Findings and impact
SSCAFLD will serve as a model of how to marshal resources to provide STEM learning experiences that bolster representation of families from underrepresented groups. It is funded from January 2021 through December 2023, with most of the activities planned for the 2021–22 school year.