The Future Substance of STEM Education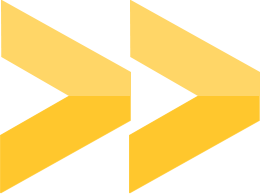 Award start date
04/01/2020
Award end date
03/31/2021
Originating sponsor
National Science Foundation
The challenge
Ariel Anbar and Punya Mishra write, "We are underprepared at multiple levels for the economic, environmental and societal disruptions that accompany the advance of global civilization and technology." Anbar is a President's Professor in ASU's School of Earth and Space Exploration and School of Molecular Sciences, and an affiliate faculty member of Mary Lou Fulton Teachers College. Mishra is associate dean of scholarship and innovation at MLFTC. They stress that, "... our educational systems need to be reimagined to meet the challenges of preparing the next generation" by examining the future substance of education in the areas of science, technology, engineering and mathematics. They assert that "STEM education suffers from a failure of imagination and thus is increasingly misaligned with the challenges we face," and suggest that future STEM education would benefit from a reorganization in thinking into three categories: what we need to know (foundational knowledge), how we act on that knowledge (meta knowledge), and the values we bring to our knowledge and action (humanistic knowledge).
---
The approach
The researchers proposed a two-day workshop for approximately 50 participants selected for their expertise, knowledge and leadership in STEM education. When COVID-19 considerations precluded an in-person meeting, the roster was expanded to 100 and the workshop was expanded to one week. Carleton College in Minnesota became a project partner, enabling the use of their Science Education Resource Center as an online hub for the project. The workshop was preceded by four webinars, one focusing on each of the three knowledge structures, and the fourth on the logistics of the workshop and the design studio. During the Oct. 5–9 workshop, participants worked in teams to create new programs focusing on learning outcomes, capstone assignments and a product demonstrating the character of the program. Multiple opportunities were provided for teams and individuals to engage with each other and provide feedback on the emerging designs. The workshop concluded with a focus on implementation strategies and recommendations for the larger community.
To learn more and see the output of this workshop, visit stem-futures.org.
---
Findings and impact
The teams will submit their projects in fall 2020. These will become open resources on the STEM Futures website. Data is also being collected and from surveys of the participants to inform future efforts.