RISE-IT (Reentry Intervention and Support for Engagement by Integrating Technology)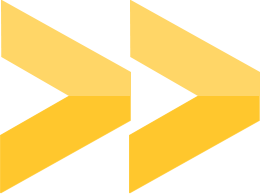 Award start date
10/01/2015
Award end date
09/30/2018
Originating sponsor
U.S. Department of Justice
The challenge
Young people in the Arizona criminal justice system face major challenges when they are released into the community; foremost among them, obtaining stable employment. And because the link between unemployment and recidivism is well known, the chances of success for youth on the outside can be significantly improved by the availability of high-quality, relevant career and technical education within the system. Similarly, transition services after release could allow youth to continue their career and technical education and ultimately obtain and maintain employment.
---
The approach
RISE-IT — Reentry Intervention and Support for Engagement by Integrating Technology — is assisting the Arizona Department of Juvenile Corrections in creating an educational environment with a technology focus, allowing youth to acquire specialized training that can increase their post-release employability.
RISE-IT is a statewide program that includes employability and job readiness assessments, electronic portfolios, and several industry-relevant programs and certificates. All youth receive introductory career and technical education services, and can then progress from basic courses to more advanced programs and certificates.
---
Findings and impact
To date, approximately 450 youth have received employability and job readiness assessments, electronic portfolios and an introductory certificate in Microsoft Office. Approximately 65 have received CPR certificates and 270 have received OSHA certificates. Other enrollment tallies include:
Industrial trades — 74

Graphic design and computer animation  — 98

Culinary skills — 23

Automotive skills — 100

Cosmetology — 80

Fire science — 12
In addition, more than 100 youth have been provided transition services after release, including job shadowing and placement.