Preparing Early Childhood Special Educators for Arizona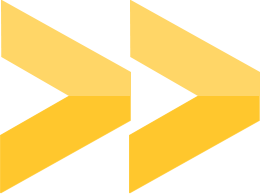 Award start date
08/01/2013
Award end date
07/31/2018
Originating sponsor
U.S. Department of Education
The challenge
For more than two decades, Arizona has reported statewide teacher shortages in early childhood, early childhood special education and in English language learning. In 2013, President Obama called on states to create high-quality preschool programs and make them available to all children. At that time, only three out of 10 eligible four-year-olds had access to such programs. A key factor in meeting this charge is creating a highly qualified workforce of teachers who are prepared to provide educational services to all young learners and their families. 
---
The approach
Preservice teachers participating in this personnel preparation grant commit to two years of teaching in early childhood special education for each year of grant support. The program supports 20 preservice teachers each year for five years with twice-per-month stipends for 10 months and funds for professional development, as well as a professional membership in the Council for Exceptional Children (CEC), Division for Early Childhood (DEC), and Division for Culturally and Linguistically Diverse Exceptional Learners (DDEL) for two years, and with enriched professional and leadership experiences and mentoring by ASU faculty.
The early childhood special education scholars participate in and lead professional learning experiences, such as professional book clubs and panel discussions and presentations at local and national conferences. They prepare for interviews, develop professional portfolios and engage in advocacy organizations, including the CEC, DEC and DDEL. These scholars provide specific feedback related to the ECSE teacher preparation program, which is used by faculty to remain informed of the changing needs of preservice teachers. Of the current scholars, 46 percent (n = 39) are bi-lingual, from minority backgrounds or have disabilities.
The project team anticipates these preservice teachers will impact educational policy and practice for Arizona's youngest and most vulnerable children. They are monitoring professional and teaching indicators for the scholars using the TAP indicators for effective and high-quality teachers and the professional indicators for practicing teachers.  
---
Findings and impact
The scholars have a social media site to share ideas, resources, and to maintain their professional network after graduation. Membership is limited to current and graduated scholars. Additional statistics to show project impact:
Twenty-nine of them have graduated and 93 percent (n = 27) are teaching in early childhood special education classrooms, in high- need schools or both.
More than 88 percent (n = 24) of those teaching are in Arizona schools.
97 percent of scholars' scores are proficient or highly proficient on all course signature assignments.
92 percent are rated as highly on the professionalism rubric across all indicators.
 All graduates passed the state certification exams in AZ for early childhood and early childhood special education.