Nuclear Futures Anthology Project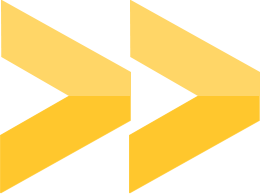 Official grant name
Nuclear Futures Anthology Project
Award amount
$64245
Direct sponsor
New Venture Fund
Award start date
01/04/2021
Award end date
01/03/2022
The challenge
Arizona State University's Center for Science and the Imagination exists to "ignite the collective imagination for a better future." Principal Investigator Ruth Wylie, assistant director of CSI and an associate research professor at Mary Lou Fulton Teachers College, notes that there is a deep connection between education and thinking critically and deeply about possible futures. With this project she plans to work with interdisciplinary teams to consider the political, technical and social challenges surrounding nuclear security, while developing a sense of agency and urgency so that people feel empowered and equipped to make changes now in order to realize these preferred futures. One of CSI's tools for educating and equipping is to host events and forums centered on possible futures. The Nuclear Futures Anthology Project encourages imagining possible futures for the planet in which the nuclear threat is no longer an issue.
---
The approach
Wylie proposed a multidisciplinary series of worldbuilding and narrative workshops bringing together technical experts, social scientists, authors and other creatives. The workshops will include structured design sprints, mini-lectures and facilitated conversations that will allow and encourage participants to imagine together and think through the constraints and possibilities of a world free of nuclear threat. After the initial worldbuilding workshop, CSI will work with a speculative journalist to create a set of podcasts to be released to the public. These episodes will be intended to "immerse listeners in new ways of thinking about possible and preferred futures as well as provide them with actionable steps that we can all take to realize these visions."
---
Findings and impact
Funding for this project continues through Jan. 3, 2022. In addition to the podcast series, it will result in an anthology of stories, essays and art available as an e-book and in a printed collection. To be notified when the podcast episodes are released and stay up to date on other CSI projects, join their mailing list.