MLFTC AmeriCorps Mentoring Program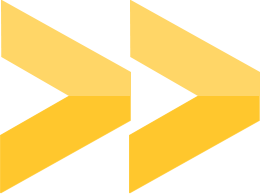 Direct sponsor
Arizona Office of the Governor
Award start date
09/01/2019
Award end date
08/31/2020
Originating sponsor
U.S. Corporation for National and Community Service
The challenge
Arizona State University's Mary Lou Fulton Teachers College is the largest teacher preparation institution in its state and one of the most prolific in the nation. Nonetheless, between 2005 and 2017, the number of bachelor's degrees conferred on aspiring teachers at ASU declined by 21 percent. There was a corresponding 23 percent decline in the number of teacher preparation students completing their bachelor's degree programs between 2008 and 2016, a time when enrollment and degree confirmation for all other ASU majors increased. Addressing this decline, MLFTC built up staffing in the student success area and increased its support services for students in academic intervention and advising, community-building, career and financial coaching, and general well-being. Through these services, the student success staff has improved rates of persistence, retention and graduation among upper-division (junior and senior level) undergraduates. However, those same efforts have identified significant remaining challenges affecting primarily freshman education majors.
---
The approach
MLFTC will use funding from AmeriCorps to establish a new peer mentoring program within its student services office. Fifty upper-division students will devote a minimum of 300 hours as AmeriCorps members mentoring freshman MLFTC students on ASU's Tempe, West and Polytechnic campuses. The mentors will contribute to increasing students' engagement in college and university activities, providing information about services and resources, and raising awareness of financial options, all of which are connected to the anticipated outcome of increased retention. A particular goal is to narrow the engagement and achievement gap for at-risk, economically disadvantaged and underrepresented student groups and students with complex needs. All MLFTC freshmen will be required to enroll in the program as part of their TEL101 Professional Educator I course. Students traditionally considered at-risk — those from underrepresented groups, first-generation college families, etc. — will be offered special programming as part of their mentoring experience to address specific needs identified from a 2019 program survey. These needs include academic support (study skills, time management) and life skills (financial planning, obtaining housing, maintaining a healthy lifestyle with limited resources). The mentor program will serve at least 250 freshmen; a 1:5 mentor-mentee ratio.
---
Findings and impact
The mentor program is funded for the 2019–20 academic year. The outcome target for the program is a 3-percent increase in retention of at-risk students. The program's planners hope it will produce more educators while introducing college students to a life of public service.