Mary Lou Fulton Teachers College AmeriCorps Project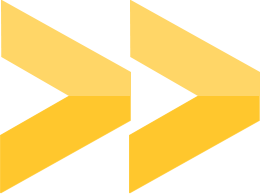 Principal investigator
/node
Direct sponsor
Arizona Office of the Governor
Award start date
09/01/2015
Award end date
08/31/2016
Originating sponsor
U.S. Corporation for National and Community Service
The challenge
What impact do the co-teaching and service-learning aspects of the Mary Lou Fulton Teachers College AmeriCorps program have on our AmeriCorps members and the communities they serve? Do service-learning and co-teaching enhance academic engagement among students in the underserved or high need schools and communities served by our AmeriCorps members?
These questions are important because this program reaches three disparate groups: the university students who comprise our members; the students they are teaching and working with to implement service-learning projects in classrooms; and the communities reached by the projects.
The approach
In order to gain a clear idea of how the program impacts members and communities served, the project team is collecting various performance measures, both quantitative and qualitative, from participating members.
Findings and impact
The university students benefit from learning a new pedagogical approach, experiencing professional development and engaging with local communities. They also benefit from financial support through the AmeriCorps Segal Education Award, a post-service benefit paid to participants that can be applied to educational costs. Classroom students served by AmeriCorps members benefit from halved student-teacher ratios, increased academic engagement and achievement, community involvement and exposure to service-learning. Communities benefit from the specific service-learning projects in their areas.
During the 2014-2015 grant year, Mary Lou Fulton Teachers College AmeriCorps members completed 86,504 hours of service to the community to earn more than $255,126 in Segal Education Awards. A total of 8,595 at-risk students at 77 schools in more than 20 school districts across Maricopa County were served by ASU Mary Lou Fulton Teachers College students.