Innovations for Success@ASU to Improve Learning Outcomes, Increase Affordability, and Reduce Time to Degree Completion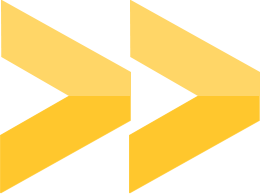 Award start date
10/01/2014
Award end date
09/30/2018
Originating sponsor
U.S. Department of Education
The challenge
Students who are the first in their family to pursue a college education face unique challenges; a problem even more prevalent among minority students. Black, Hispanic and Native American populations have lower rates of college retention and degree completion than white and Asian students. The problem is exacerbated by traditional, first-year college courses that are intense, lecture-focused and unconnected with each other.
In 2014, Arizona State University initiated ProMod, a "project-based, modular learning" model that allows freshmen to master basic competencies of critical inquiry and problem solving while working on real-world projects as members of cross-disciplinary teams. ProMod is one of the factors contributing to ASU's rising retention rate for first-year students, which is approaching 90 percent.
The approach
Data show that the project-based learning of ProMod has been successful in boosting grade point averages for ASU freshmen who opt into the program, relative to peers who did not participate. It was hypothesized that even more positive results might be observed if the ProMod concept was extended into high-school grades, before students had enrolled at ASU.
A partnership was established with the Phoenix Union High School District, whose student population is substantially low-income with a large representation of potential first-generation college students. A modified ProMod curriculum, developed with the assistance of ASU faculty, is taught by PUHSD faculty. Students who opt into the program can earn 13 credits during their senior year, and they and their families have access to mentoring from ASU students and parents. Participants also receive ASU credit upon completion of the program, and enrollment in ASU after high school
The ProMod concept, whether at the university level or high school, calls for projects that are the focus of several coordinated courses, promoting generalization of learning across areas of study. Students work on these projects in teams which also span the coordinated classes. The project makes professional development opportunities available to ASU and PUHSD faculty members who participate in the program, training them to structure and coordinate their ProMod courses.
Findings and impact
ProMod projects offered in eight disciplines on average showed a higher rate of retention for first-year students enrolled in the program than for non-ProMod students. Some programs, including engineering and social work, demonstrated retention rates 10 percent greater than non-ProMod programs. Based on these results, offerings of ASU ProMod courses have been expanded in each subsequent semester of the project.   
Testing of ProMod courses has demonstrated similar success with high school seniors and college students (Marley, Wilcox, Barnard, & Nailor, 2016; Marley, Wilcox, & Nailor, 2016; Wilcox, Marley, Nailor, & Barnard, 2016). High school ProMod participants enrolled in college at higher rates than their peers at their high school. For participants, the college enrollment rate was 80 percent, with 62 percent enrolling at ASU. This compares to an average college enrollment of 45 percent of non-ProMod students from the program's partner high schools, based on National Student Clearinghouse data.