Including Brazil in K-12 social studies curricula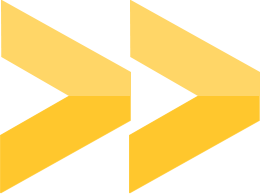 Official grant name
Educational Exchanges Between Southern Borderlands
Direct sponsor
U.S. Department of Education
The challenge
The nation of Brazil is underrepresented in the curricula of American public schools; this despite Brazil's status as the world's third most populous democracy, with nearly 230 million citizens; more territory than the continental U.S., and an economy more robust than those of Canada and Russia. Brazil's national language is found on four continents, making Portuguese one of the 10 most widely spoken languages. Brazil is home to 200 recognized indigenous tribes, the largest population of Japanese descendants globally, and the second-largest population of African or Afro-descendant people, surpassed only by Nigeria. Yet there are only 37 K–12 Portuguese language programs in the entire United States.
The approach
To address this lack of curriculum inclusion of Brazil and its language, Arizona State University's Mary Lou Fulton Teachers College and School of International Letters and Cultures are spearheading "Educational Exchanges Between Southern Borderlands." Using funding from the U.S. Department of Education under the Fulbright-Hays short-term Group Project Abroad program, the project team will use regional comparisons between Arizona and Rio Grande do Sul, Brazil's southernmost state, to familiarize participants with Brazil. Those participants will include 10 language specialists, five from each of the Osborn Elementary and Phoenix Union High School districts. These districts were strategically chosen for their inclusion of grades K through 12 and a diverse student population of more than 30,000. The language specialists will travel to Brazil for a four-week study tour of Brazilian culture, language and Indigenous populations. Preparation for the study tour will include Portuguese language training and pre-departure seminars.
Findings and impact
Following the study tour, participants will collaborate to create a K–12 Brazilian studies curriculum resource guide, to be made available throughout the districts and within the ASU community. This guide will provide the linguistic and area studies knowledge bases necessary to give Brazil and Portuguese a greater role in Arizona's K–12 curricula.