HealthWorks Fitness for Life Project (Year 4)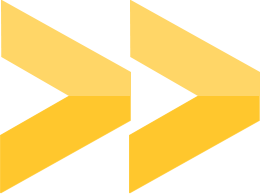 Award start date
07/01/2016
Award end date
06/30/2017
Originating sponsor
HealthWorks Foundation of Arizona
The challenge
How can we change the culture of schools to include a focus on active lifestyles and healthy eating, leading to a future of healthy behaviors for students?
Obesity was designated a global epidemic by the World Health Organization beginning in 1998 (World Health Organization, Geneva, 1998). Research shows that obesity affects one in six children and adolescents in the US. Studies also show that children who are physically active have higher cognitive function and are more attentive. Schools provide an opportunity for teachers, coaches and others to teach students about healthy behavior, and for physical activity to occur throughout the day. In school, children can learn the knowledge, skills and behaviors needed to be physically active for a lifetime. Coordinated school health programs promote health for students, school staff, families and communities. 
The approach
The project team partnered with five school districts to create individual models of a healthy and active school, including professional development for staff; increased physical education classes and activities;  activity breaks during the school day; before- and after-school physical activity programs; healthy behavior lessons in the classrooms; healthy changes to food service, including more fruits and vegetables; additional resources like the Fitness for Life (Corbin et al. 2016) curriculum, as well as more playground equipment and classroom equipment (e.g., bean bags and soft balls).
Findings and impact
The project team partnered with five school districts in the first three years of the project. Outcomes include:
More physical education classes  
More physical activity by students throughout the school day
Significant improvement of students' healthy behavior knowledge
Stakeholders' positive perceptions of the project (e.g., administrators, teachers, school personnel, family/guardians, and students)
Special events, such as health fairs, community walk-to-school days and coordinated special events (combining fitness awareness with programs such as STEM night)