Girls Collaborating in STEM through Virtual Exchanges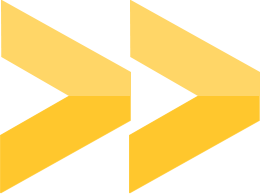 Direct sponsor
The Aspen Institute
Award start date
07/07/2017
Award end date
12/31/2018
Originating sponsor
U.S. Department of Education
The challenge
In the U.S., women are substantially underrepresented in career fields based in science, technology, engineering and mathematics. A 2009 study by the U.S. Department of Commerce found that, while women make up nearly half of the American workforce, they hold less than 25 percent of STEM jobs. The gender disparity is even more glaring in Egypt, where women account for only 26 percent of the overall workforce, according to the U.S. Agency for International Development. Because they are less prevalent in the STEM workforce women are also less likely to be promoted to leadership positions that might allow them to address the gender gap. To be considered for those positions, women require experience both in their field and in working with people different from themselves.
The approach
This project confronts those challenges by partnering two secondary schools: Xavier College Preparatory in Phoenix, Arizona; and Al Farouk Islamic Language School in the Heliopolis section of Cairo. Funding was provided by the Stevens Initiative, housed at the Aspen Institute. Named for the late U.S. Ambassador Chris Stevens, the initiative is an international effort to build global competence and career readiness for young people in the U.S. and the Middle East and North Africa, while growing and enhancing the field of virtual exchange: online, international and collaborative learning. The Stevens Initiative is funded by several public and private donors including the U.S. Department of State and the Bezos Family Foundation.
"Girls Collaborating in STEM through Virtual Exchange" provides opportunities for girls in secondary school from Arizona and Egypt to work together through virtual, collaborative, problem-based learning in science. The project's approach, called Leadership through Problem-based Learning, fosters attitudes and abilities for global STEM leadership.
Project leaders and teachers collaborate virtually and face-to-face to design rich online exchange experiences that help teachers and students develop STEM-intensive understanding and abilities such as problem-solving and working in teams. An additional focus is placed on learning from and working with individuals from diverse cultures.
Findings and impact
The project got underway in July 2017, with the first student team collaborations — one in biology, one in physics — initiated in December. Additional joint student projects will be added in January.
The student projects will be evaluated using pretest and posttest control-group methodology. Measurable objectives will include statistically significant gains in STEM content knowledge and abilities; scores from pretest to posttest; and scores on a test that gauges virtual, collaborative problem-solving skills. An additional instrument will measure attitudes toward working with people from different cultures.
The grant provides funding through December 2018.