Transforming the education profession and workplace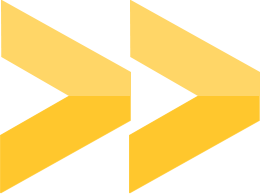 Award start date
10/01/2020
Award end date
11/01/2024
Originating sponsor
Bill & Melinda Gates Foundation
The challenge
Unlike roles in nearly every other profession, the job of teacher is undifferentiated — their first day in the classroom looks remarkably similar to day 5,000. Throughout those days, teachers are expected to be experts in too many areas. This makes the job untenable, and many talented individuals choose to leave the profession. This high rate of attrition means the U.S. education system does not reliably deliver quality learning outcomes nor the experiences needed to prepare young people for a future of constant change and challenge.
The Next Education Workforce initiative at Arizona State University's Mary Lou Fulton Teachers College starts with the conviction that, if we're not getting the workforce or the learning outcomes we want, we need to redesign the profession, the workplace and how we prepare people for both. To that end, MLFTC works with schools and other partners to, 1) provide all students with deeper and personalized learning by building teams of educators with distributed expertise, and, 2) empower educators by developing new opportunities for role-based specialization and advancement.
---
The approach
Focusing on one school district in California or Texas, MLFTC will design and deploy technical assistance to catalyze the transformation of at least five schools (likely elementary schools) to Next Education Workforce models over three years. Successful transformation will mean that schools deepen and personalize learning for all students by leveraging teams of educators with distributed expertise. Those educators will be provided advancement pathways and opportunities for specialization, while novice educators on the teams will be sheltered so that their responsibilities do not exceed their level of preparation.
This particular Next Education Workforce project will:
Provide guidance to at least one local teacher preparation provider to place residents on educator teams, ideally in paid positions

Build internal capacity within the district to sustainably support the transformation of other schools in the district

Position MLFTC to fully enter the technical assistance space as a provider helping school systems transition to Next Education Workforce models

Seed a networked improvement community for district leaders directing transformation efforts
---
Findings and impact
Funding for this project continues through October 2024. MLFTC will likely collect data on outcomes aligned to the Next Education Workforce's larger research agenda (funded through related projects).