Teacher Candidate Pilot Documentation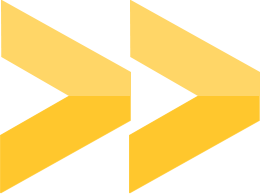 Award start date
05/20/2019
Award end date
04/30/2020
Originating sponsor
Bill & Melinda Gates Foundation
The challenge
With the 2018–19 school year, the Next Education Workforce initiative at ASU's Mary Lou Fulton Teachers College created and deployed a residency model for teacher preparation in which teams of teacher candidates were paid by school districts to work with one mentor teacher across two classrooms of pre-K–12 students. Each team of educators worked to meet the needs of more than 60 students, introducing a mutually beneficial approach to residency-based instruction. This pilot program included approximately 50 teacher candidates in the Avondale and Pendergast school districts in west Phoenix, Arizona.
The researchers proposed that this type of residency could have a profound impact on the feasibility of paid residency programs nationwide, making documentation of the pilot program essential for:
Understanding the implications of payment to teacher candidates.

Explaining how university funds were allocated to prioritize and support necessary roles.

Understanding how to develop the pilot into a model that is sustainable for ASU and district partners, and to share this model with other districts and higher education institutions.
---
The approach
The Bill & Melinda Gates Foundation has a goal to support models of sustainable, high-quality teacher preparation. This grant from the Gates Foundation is allowing MLFTC's Next Education Workforce initiative to codify the sustainable residency model piloted in 2018–19. Deliverables made possible by the grant will include:
Concept brief — A high-level description of the core components of the model in a format that is accessible and easy to understand.

Idea briefs — Describing individual aspects of the model for those interested in learning more. Aspects may include district readiness, financial components and implications, and teacher preparation program considerations.

Case studies — Capturing the first year from a variety of stakeholder perspectives, including teacher candidates, mentor teachers, site coordinators, district employees and community members.
All deliverables will be publicly accessible, open-source and open-access compliant.
---
Findings and impact
This funding for documenting the pilot program continues through April 2020.