Fulbright Distinguished Awards in Teaching Program for International Teachers 2021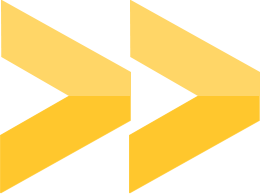 Official grant name
Fulbright Distinguished Awards in Teaching Program for International Teachers 2021
Direct sponsor
International Research and Exchanges Board
Originating sponsor
U.S. Department of State
The challenge
Frequent professional development opportunities are vital for keeping educators around the world equipped with best practices based on the results of up-to-date research. Such opportunities are usually provided in the educator's home environment, either their school district or even within the single school where they work as teachers or administrators. The focus can be narrow and the perspective limited and, often, only local. Educators learn much and garner greater benefit from observing and interacting with peers outside their local district. Even greater benefits may be found in international PD opportunities, but because educators are essential personnel in any nation, such learning-abroad opportunities are difficult to facilitate. The U.S. Department of State, seeing the value of such international exchanges, makes them possible through the Fulbright Distinguished Awards in Teaching program.
---
The approach
Administered by the International Research and Exchanges Board, Fulbright DAI brings international primary and secondary teachers to the United States for semester-long programs to pursue individual or group projects, take courses for professional development at a host university, observe, and share their expertise with U.S. colleagues. The 2021–22 academic year is the third time Mary Lou Fulton Teachers College has hosted Fulbright DAI educators. This year's cohort of nine women and nine men comprises educators from Bangladesh, Botswana, Brazil, Finland, Greece, India, Indonesia, Israel, Morocco, the Philippines, Uganda and the United Kingdom. The distinguished educators arrived in Arizona in August to begin five months of observing and co-teaching in local elementary and secondary schools, with multiple opportunities to share their expertise with their U.S. peers and their students. They will also attend instructional and technology seminars provided by MLFTC, have the option to audit two graduate-level or upper-level-undergraduate courses at ASU, and can participate in additional professional development through seminars and workshops presented by ASU faculty members.
---
Findings and impact
Fulbright distinguished educators complete an inquiry project during their time in the U.S., produced through collaboration within the professional learning community the participants create during their stay. They work together to develop educational materials, workshops or other resources to meet an educational need in their respective home countries. Topics proposed by members of the 2021 cohort include "How to integrate technology to provide practical learning opportunities for underprivileged students inside and outside the classroom" (Morocco), and "Developing science lessons using information communication technology tools for high school students of rural India."