Flipping Into Science: Teachers and Principals Working Together: A Team Approach to Implementing AZCCRS in Science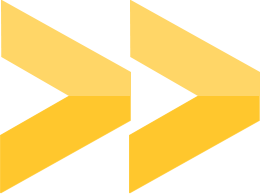 Award start date
07/01/2015
Award end date
09/30/2016
Originating sponsor
Arizona Board of Regents
The challenge
The flipped classroom model requires students to do preparation out of class, online, to prepare for hands-on activities in class. The model eliminates the need for lectures, which can be ineffective in enhancing learning and allows more classroom time for motivating activities shown to improve learning. The flipped classroom is currently receiving much attention from teachers, administrators and researchers. The project team is determining how to understand and replicate a flipped classroom model that is best for students and teachers.
Data shows this model works with students, but not necessarily at all grade levels. Additionally, there is little data about whether the flipped classroom works well for teachers because it has not been extensively studied as part of teacher preparation or professional development. This project explores the question of grade-level effects and the role of the flipped classroom in teacher professional development.
The flipped classroom can be used with any content area, and the project team chose to implement it for writing in science classes. Due to requirements of the Arizona College and Career Readiness Standards and the Next Generation Science Standards, writing in science class has become more frequent. This type of composition is very different than writing in other genres, but science teachers typically do not receive preservice instruction on how to teach writing. Thus, the flipped classroom model allows an opportunity to provide teachers the background to teach to two sets of standards.
The approach
This program was implemented in the Roosevelt and Avondale local school districts where teachers and administrators are participating in many related activities.
ASU faculty from the biology, physics and geology areas created online science courses for teachers and administrators in three areas: genetics, the geology of the Grand Canyon and the physics of music. This gave teachers and administrators a foundational knowledge of the subject matter.
The team administered pre- and post- assessments of knowledge acquisition. These show participants' entry-level knowledge and what was learned after receiving the science content knowledge and pedagogy, writing strategies and information about the flipped classroom model. 
Professional development opportunities for using the flipped classroom model help teachers apply science content knowledge to writing strategies for students. During this writing session, the flipped classroom model is incorporated, and their understanding of the AZCCRS is enhanced.
During professional development, teachers created an implementation plan to demonstrate how what they learned will be used in their own classrooms in the coming school year. 
Findings and impact
The project team learned that creating flipped classroom materials is not simply taking what was used in face-to-face instruction and putting it in an online format. The off-line experiments created to accompany the on-line coursework generated problems for learners, including difficulty obtaining needed materials and understanding tasks required to complete experiments. However, using on-line experiments embedded in the coursework was much more successful.
The project team is compiling and analyzing information to determine how much content was learned from the flipped classroom model and the use of writing strategies in science instruction, and how knowledge is translated into implementation by teachers. This data will also show what teachers are going to do in their classrooms based on what they learned from the coursework and professional development.