Exchange Program for Brazilian Awarded Principals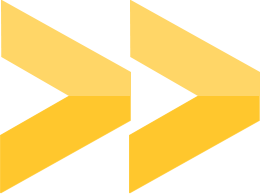 Award start date
01/01/2018
Award end date
02/28/2018
Originating sponsor
U.S. Department of State
The challenge
While education systems and practices may differ significantly between nations, educators around the globe can learn from teaching and administrative practices in other countries to the benefit of their students at home. The internet can facilitate the sharing of knowledge, but can't substitute for face-to-face conversation and the direct experience of another culture's education system.
The approach
In March 2018, Mary Lou Fulton Teachers College at Arizona State University hosted a 10-day exchange program for public school principals from Brazil. The visit was organized by MLFTC's Center for Advanced Studies in Global Education. Each of the 27 invited administrators was a winner of the Prêmio Gestão Escolar — the Brazilian School Management Award. Also visiting was a representative from Brazil's National Council of State Secretaries of Education. Participants began their visit in Washington, D.C., learning about the U.S. education system, engaging in roundtable discussions with leading educational experts and visiting national monuments and museums. The exchange continued in Phoenix, Arizona, where participants toured traditional, vocational, charter and specialty schools in the Phoenix metropolitan area and on the Navajo Nation Reservation. Partners included the Paradise Valley School District, East Valley Institute of Technology, Tempe Union High School District and Chinle Unified School District. Funding for the program was provided by the U.S. Department of State.
Findings and impact
Participant learning was measured during the program using written surveys, group discussions and participatory activities, with the results used to adjust the program for the remainder of the stay. Five areas of emphasis emerged in the evaluation data.
School models — Participants noted differences in the structure and climate of U.S. and Brazilian schools in areas such as cleanliness, discipline, creativity and respect.

Cultural integration — Participants noted a focus on culture and identity as  important, particularly the way Chinle High School (on the Navajo reservation) connects the students' culture to the curriculum.

School-community communication — Participants concluded they alone do not create the environments within which their students learn; these result from collaborative efforts between many people, including the community at large.

Patriotism — Participants mentioned that patriotism — "love of country and the U.S. flag," in the words of one — was evident and must be important to people in the U.S.

Partnerships — Partnerships were viewed as important to transforming the principals' schools in areas in which they were not meeting student and community needs.
The principals returned to Brazil with resources and materials to share and a customized action plan they helped create for their own education communities. There was a strong desire among participants for expanded exchange opportunities in the future, including an in-person follow-up meeting for the group. They also urged building the informal networking that took place among the visitors into a formal collaboration. Since the end of the program, the participants have remained in regular communication through social media.