Evaluation Phase of PDS Next rTEP W TAP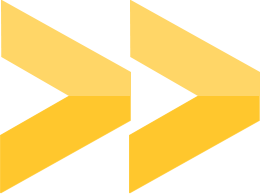 Award start date
12/01/2009
Award end date
09/30/2018
Originating sponsor
U.S. Department of Education
The challenge
In 1999, ASU's Mary Lou Fulton Teachers College partnered with the Osborn Elementary School District in central Phoenix, Arizona, to create a program addressing two goals simultaneously: How can ASU better prepare teacher candidates for their first year on the job, and how can a school district nurture and train new teachers who might then choose to remain within that district's faculty. This initiative would later be named iTeachAZ. (Note: Beginning with the 2019–20 school year, iTeachAZ was superseded by MLFTC Professional Pathways.)
After nearly 20 years, the researchers seek to answer these questions to determine if in fact Mary Lou Fulton Teachers College is providing the best education possible to students entering the profession, while being a beneficial partner to participating school districts.
The approach
The iTeachAZ model provides preservice teachers with more content area coursework and double the amount of classroom experience of traditional models. Key to the program is a year-long senior year residency that allows teacher candidates to spend four days per week in a prekindergarten through eighth-grade classroom, and one day in pedagogy courses delivered within the partner district.
The primary question the investigators seek to answer at this evaluation stage of the project is, What is the impact of the one-year residence in the iTEachAZ model on preservice teachers entering the profession? Measures taken into account include:
Percentage of graduating students that passes the Arizona teacher certification exams

Number of individuals entering the Arizona education workforce

New teacher employment status after five years
The investigators also seek to determine how many Mary Lou Fulton Teachers College alumni are employed in Title 1 (high-needs) schools
Interviews will be conducted with administrators and principals, mentor teachers, iTeachAZ site coordinators and alumni of the program. Incentives will be awarded to teachers for their participation in surveys and focus groups. The investigators hope to capture a measure of how iTeachAZ graduates perform in the classroom and the impact they have on student achievement.
The research team will  combine voluntary information from those stakeholders with employment data from the Arizona Department of Education and evaluation metrics from the Tk20 assessment and accreditation service.
Findings and impact
As the project progressed, iTeachAZ grew to include nearly 30 districts throughout metropolitan Phoenix and Tucson, and in some of Arizona's rural Native American communities. In January 2017 there were more than 1,400 teacher candidates in Mary Lou Fulton Teachers College enrolled in the iTeachAZ teacher preparation program.