EAGER: MAKER: Play in the Making: Supporting Design Thinking in Maker Spaces and Underrepresented, Underserved, and Minority Students Through Game Design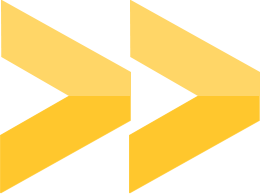 Award start date
10/01/2016
Award end date
09/30/2018
Originating sponsor
National Science Foundation
The challenge
"Making" and makerspaces have become popular ways of engaging young people and adults in hands-on, creative activities that can develop their knowledge and skills in engineering, robotics, scientific problem-solving and the arts. Much of the focus in current programs has been on developing participants' technical skills and basic scientific knowledge, such as the ability to use simple programming languages or to understand electronic circuitry. But the maker movement also offers the opportunity to focus on the design process itself, increasing awareness of and facility with design thinking. From a research perspective, the movement also presents the challenge of broadening the scope of who participates. Makerspaces tend to attract more males than females, and making activities that require the use of high-tech equipment can be out of reach for low-income families or organizations with limited resources.
The approach
Principal investigator Elisabeth Gee holds the Delbert and Jewell Lewis Chair in Reading and Literacy at Arizona State University's Mary Lou Fulton Teachers College. With this project, Gee is investigating the use of game-making to introduce young people and families to the process of design thinking. Gee selected a human-centered model of design thinking, popular across different fields, in the hope that participants will learn a model that can be applied beyond game design. In this project's approach, participants make board games and card games intended to teach players about a relevant social issue. The research team has partnered with the Phoenix Public Library to test the approach with children and families. Simultaneously, Gee's collaborator, Sinem Siyahhan at California State University, San Marcos, has been using the same approach with middle school students in California.
Findings and impact
The project began in spring 2017 by hosting pilot game-making sessions at the library, with game-making camps offered that summer. New venues were required when water damage at the end of the summer closed the library for an extended period. With the help of the collaborating librarians, game-making workshops were offered at other library branches and two community centers. Data collected from these workshops, including audio and video recordings of the sessions, is currently being analyzed, as are games created by the participants. The researchers hope to understand ways that participants engage in design thinking through the game-making process as a first step toward understanding what they might learn from these experiences. The team is also looking for evidence of systems thinking in how participants design their games, and is interested in the process of teaching design thinking, which has not been well documented in prior research. Their data show that facilitators enact complex teaching roles when supporting participants' engagement in design thinking. An early benefit of the project is that game design has proved to be an appealing activity for young people and families of different backgrounds.