Cultivating Life in the Sonoran Desert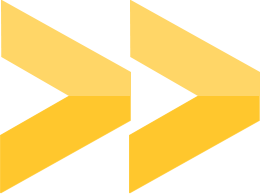 Award start date
08/01/2017
Award end date
07/31/2019
Originating sponsor
Arizona Game and Fish Department
The challenge
A decline in emphasis on teaching natural history in public schools means many American citizens — children and adults — know little about the part of the Earth they inhabit. To residents of Arizona's southwest corner, the Sonoran Desert around them remains relatively unknown and unappreciated. The 16th-largest desert in the world has one of the most varied biomes of any desert on the planet. It includes the saguaro cactus (found nowhere but the Sonoran) and the only population of wild jaguars in the U.S. Despite many protected regions, some of the desert's habitats are being destroyed or depleted by development and human incursion, and several species of animals and plants are considered threatened.
The approach
Before entering the higher education field, Clinical Associate Professor Molina Walters taught in public schools for 24 years. She draws on that experience to provide preservice educators in her science methods courses with professional development learning experiences centered on the Sonoran Desert. Walters arranges partnerships with community organizations including the Phoenix Zoo, the McDowell Mountain Preserve and OdySea Aquarium that permit students to research and write curricula for use in the partners' outreach programs. By creating lessons and activities to be shared by the partner organizations, MLFTC preservice teachers are increasing the public's knowledge of the desert surrounding metropolitan Phoenix.
Findings and impact
Walters expects to create an awareness of the Sonoran Desert in preservice teachers that develops into a passion for the desert biome. Her students will, in turn, share that passion and knowledge with their students and families. Walters finds this is already happening, reporting that her students in previous iterations of the program frequently admit to her they have become "nature nerds" who seek out not only personal experiences with the Sonoran Desert, but also opportunities to share their experiences and knowledge with their students. Walters says, "Awareness is being developed, and with awareness comes responsibility and appreciation." Community partners in the program have already received and implemented lessons and activities created by the students. Walters says some of her students voluntarily participate in events hosted by the partner organizations at which they share their knowledge and gain valuable teaching experience.