Consortium for Open Active Pathways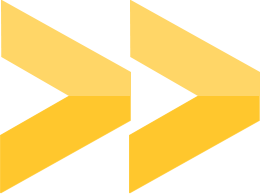 Direct sponsor
U.S. Department of Education
Award start date
03/01/2019
Award end date
02/28/2022
The challenge
Open education resources have benefits for instructors and students, including accessibility via the internet and affordability as compared to traditional textbooks. The digital format of OER also offers innovations not possible with hard-copy texts, including multimedia content and user interaction, that can increase student learning. Despite these advantages and increased awareness of OER in the education field, their adoption in U.S. higher education remains limited. Faculty surveys find that issues of access and availability and concern over quality and content are barriers to more widespread adoption of OER.
The approach
The Consortium for Open Active Pathways is a partnership between ASU's Mary Lou Fulton Teachers College and three of the largest community college systems in the U.S. — Maricopa Community Colleges (Arizona), Miami Dade College (Florida), and Ivy Tech Community College (Indiana) — representing almost 400,000 students pursuing associate degrees. COAP will be led by ASU's Center for Education Through eXploration. The consortium has its foundation in the Inspark Teaching Network, a digital teaching network comprising more than 50 colleges and universities, created by a prior $4.5 million investment by the Bill and Melinda Gates Foundation. COAP will provide faculty at the partner schools the ability to easily assemble coherent suites of OER using an Open Course Builder developed by this project. The course builder will access content from the Active Mesh, a catalog of curated, vetted, existing OER combined with new, high-quality active learning OER developed for COAP. The development of this catalog will be informed by a pathways analysis in the initial phase of the project. To improve quality and content, COAP will also develop OER modules designed around principles of active learning. The active OER modules will follow a model of digital learning design developed by ETX and Smart Sparrow, another COAP partner, that blends interactive simulations with intelligent tutoring systems and integrated assessment.
Findings and impact
The researchers anticipate that, during the course of this three-year project, the activities and products of COAP will reduce barriers to adoption of OER, improve instruction and student learning outcomes, deliver cost savings for students and promote degree completion. Cost savings, inherent to the expanded use of OER, will also be realized through lower failure and retry rates. COAP will especially impact low-income students who are more cost-sensitive. Improvements to instruction and learning outcomes follow from the greater use of active learning. These two outcomes will, by extension, promote degree completion, as students are more successful, learn more in each course and feel less financial stress throughout their degree programs.