Character Education in Systems of Teacher and Leader Preparation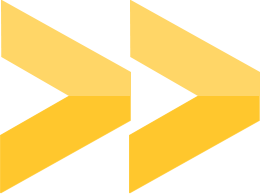 Direct sponsor
ASU Foundation
Award start date
11/07/2017
Award end date
10/31/2021
Originating sponsor
Kern Family Foundation
The challenge
The question of how character influences society and how education should shape character is critically important at a historical moment in which economic globalization, information availability, and technological innovation are changing how knowledge is defined, acquired and used. After the family, educational institutions are most responsible for shaping tomorrow's citizens. In "The Moral Dimensions of Teaching," John Goodlad writes that the profession of teaching must "... arise out of the special layered context of the work, the complexity of this context and the special knowledge, skills and personal characteristics required for the burden of judgment." It is this critical notion of judgment and of principled decision-making which distinguishes great teachers and leaders from good ones.
---
The approach
The concept of character education is central to the work of Mary Lou Fulton Teachers College, to instill in educators the mindset and skills that equip them to ignite meaningful change at every level of society. This requires the construction of a framework of character initiatives and principled innovation into all the college's programs; a framework built on role-modeling, experiences, discussions and practice. A single-purpose team within the college will enlist an established network of educators and community partners in designing and implementing an effective approach to character education in schools through teacher and leader preparation. Phase 1 of the project will create a character-driven education workforce, inaugurate character-driven design laboratories that facilitate innovative systems and structures in schools and education organizations, and establish the college as a national clearinghouse for research and development in character education. In Phase 2, the college will launch a technical assistance center for other colleges of education, state governments or nations that wish to evolve or redesign their teacher preparation programs based on the findings from this project.
---
Findings and impact
Phase 1 of the project will be completed in August 2021. Based on findings and evaluation, funding will be sought for Phase 2.