Supporting Early Language Development of Preschool Children with Drama Integration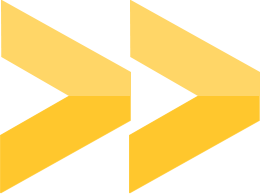 Direct sponsor
U.S. Department of Education
Award start date
10/01/2018
Award end date
09/30/2022
The challenge
Arizona students are at significant risk for low academic achievement. According to the 2017 National Assessment of Educational Progress, only 30 percent of Arizona fourth-grade students are reading-proficient. Among Arizona's emergent bilingual students, the results are more disconcerting with 2 percent of third-grade dual language learners receiving a passing score on the English language arts section of AZMerit, Arizona's standardized test. Carefully supporting emergent bilingual children in second-language development at the preschool level is a means of reversing this trend, as effective preschool learning experiences are critical for successful language acquisition and subsequent achievement. To address these challenges, Tempe-based theater company Childsplay and MLFTC faculty collaborated to secure $2.3 million in grant funding from the U.S. Department of Education's Assistance for Arts Education Development and Dissemination program. Their collaboration will examine EYEPlay, which provides professional development for preschool teachers in the use of drama-infused literacy instruction.
The approach
The active components of EYEPlay are supported by cognitive and drama-infused instruction research. Because preschool students acquire language skills through informal and formal embodied learning experiences, one pathway to increasing embodied language learning of preschool children is through drama. During book sharings, students assume characters' points of view and generate their own solutions to story problems; activities that support vocabulary development, social-emotional development and story comprehension. But while drama-infused instruction provides rich opportunities for embodied learning experiences, preschool students in Arizona, and nationwide, have limited access to drama specialists. There is a need for high-quality professional development experiences focusing on the intersection of creative drama learning and language development. The job-embedded professional development of EYEPLay seeks to enhance teacher knowledge, skills and interest in developing and implementing creative drama lessons with preschool children.
Findings and impact
The researchers anticipate EYEPlay students will exhibit superior gains in literacy, language, socioemotional and cognitive skills relative to an experimental control group. Previous implementations of EYEPlay professional development improved preschool- and elementary-age students' arts knowledge and skills as well as language and literacy achievement. The present project is an extension of the prior implementation, but increases the number of lessons and intensity of the PD experiences. The researchers are also evaluating the effectiveness of EYEPlay using a true experimental design with random assignment to treatment and control conditions. This design will allow greater confidence in making causal claims regarding the effectiveness of EYEPlay PD.