AISL Pathways: The Role of Story in Games to Teach Computer Science Concepts to Middle School Girls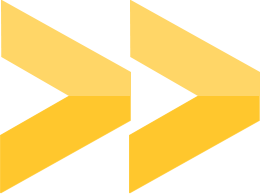 Award start date
09/01/2014
Award end date
08/31/2016
Originating sponsor
National Science Foundation
The challenge
Women are underrepresented in the field of computer science in the U.S., and their numbers are declining. A study by the National Science Foundation found the percentage of females among computer science majors in 2014 was 18, down from 35 percent in 1985. The underrepresentation begins in high school — girls are much less likely than boys to take an advanced-placement computer science test — and even middle school, when many girls lose interest in science in general and decide not to enroll in high school computer courses.
The approach
This project seeks to introduce game-based learning that will help girls develop computational thinking skills and provide a foundation for further learning in computer science. Game-making as a learning activity is commonly employed to introduce both girls and boys to computer programming but has not been widely used to introduce computer science in a conceptual way.
The research team designed games that integrate game play and learning objectives. They also explored how embedding gameplay and objectives in an engaging storyline might enhance engagement and learning. One example, Algorithm Relay Race, uses "The Tale of Colins, the Stowaway Cat." The team also developed analog (nondigital) games with three types of story conditions to determine if story affected outcomes.
Findings and impact
Funding for the project, through the National Science Foundation's Advancing Informal STEM Learning program, ended in August 2016. The research team continues to analyze data and document findings. Field tests determined that playing the games was engaging, and improved girls' understanding of core computer science concepts. No significant differences were found in learning or engagement across different story versions of the games.
The team has written a design case describing their game development process and is drafting a more extensive analysis of the challenges involved in integrating story, learning objectives, and gameplay.
The project lays a foundation for a larger effort to design a multiplayer, digital game that will introduce players to computer science concepts in a story-driven environment.