From our journals: How the pandemic has affected educational policies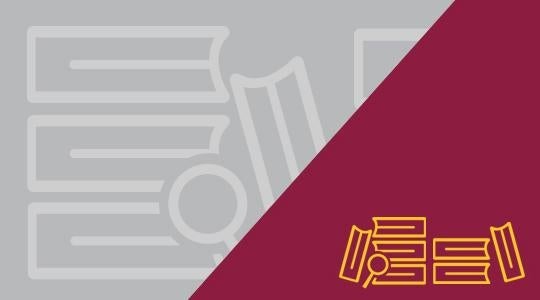 December 15, 2021
Meghan Ensell
Education in times of global crisis: How private actors in Germany gain power through Twitter
By: Johannes Schuster and Nina Kolleck, Leipzig University 
Published in: Education Policy Analysis Archives, Nov. 29, 2021
The pandemic led to enormous societal changes worldwide and touched nearly every aspect of daily life. One of the most serious restrictions to contain the pandemic, the authors note, was the closure of schools. Particularly in countries with comparatively low levels of digitalization in schools, this situation opened opportunities for private actors to gain importance and influence in the education sector. The authors draw on policy network approaches and network theory to analyze Twitter discussions around digital learning and homeschooling during the period of school closures in Germany due to the pandemic. They utilized social network analysis to identify the actors involved and their influences in the issue-specific Twitter communication network.Twitter has been increasingly used for exchanges on education policy content, mainly by political and civil society actors. This study reflects that with respect to digital learning and homeschooling, it was primarily individual experts and consultants, and corporations that influenced the discourse.
Review of The homeschool choice: Parents and the privatization of education
By: Michael W. Apple, University of Wisconsin, Madison and University of Manchester
Published in: Education Review, Dec. 8, 2021 
The reviewer, Michael W. Apple states that the COVID-19 pandemic has created the conditions for an even greater acceptance of homeschooling as a legitimate and seemingly necessary choice. At the same time, homeschooling continues to be a contentious subject and at the center of substantive debates. Apple says this book is a "significant contribution to critical educational analyses, to the complexities of gender and sexuality in particular sites and to the ways in which specific forms of 'commonsense' become normalized." The reviewer notes that he was consistently stimulated by the book and thought more carefully about what needs to be understood when engaging in social movements that are having a profound effect on education. 
Education During the COVID-19 Pandemic: Reflections from the Field
Published in: Current Issues in Education, Dec. 8, 2021
This dossier carries two articles related to higher education and the pandemic.
Becoming humanizing educators during inhumane times: Valuing compassion and care above productivity and performance
By: Grace Inae Blum, Seattle Pacific University and Leah Dale, Central Washington University
In this duoethnographic reflection, a preservice teacher and a teacher educator reflect on their individual and collective experiences in navigating teaching and learning during  the COVID-19 pandemic. The authors highlight care and compassion, and the reflections are personal in nature. 
Institutional response to the COVID-19 pandemic: Faculty and administrator experiences
By: Narketta Sparkman-Key, Tammi F. Dice and Alexandra C. Gantt, Old Dominion University
The authors employ chaos theory to reflect on institutional responses and their findings have significant implications for shaping university culture. 
Note: CIE is transitioning leadership as Ivonne Lujano Vilchis replaces Marina Basu as lead editor of the journal. 
About our journals
MLFTC sponsors three innovative, open-access journals on education scholarship. EPAA is a peer-reviewed, international, multilingual and multidisciplinary journal designed for researchers, practitioners, policymakers and development analysts concerned with education policies. Education Review publishes reviews of books on education topics and Acquired Wisdom essays by esteemed educational researchers, and CIE is a peer-reviewed journal led by MLFTC graduate students. 
Contact Stephanie McBride-Schreiner to learn more about our journals.