MLFTC welcomes the Center on Reinventing Public Education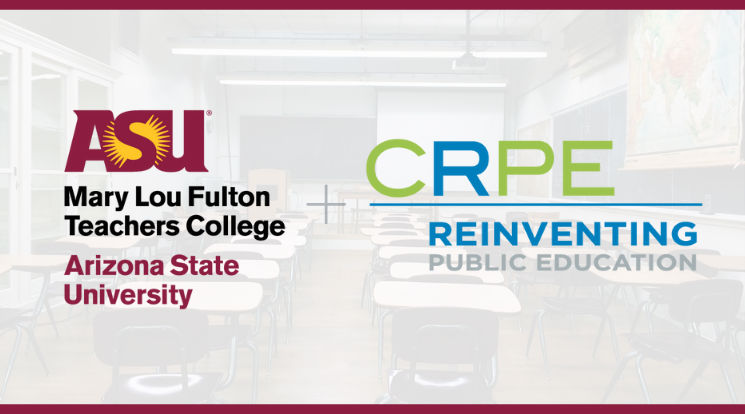 December 08, 2021
MLFTC News
In February, the Center on Reinventing Public Education will be formally affiliating with Arizona State University's Mary Lou Fulton Teachers College. The announcement was made today by MLFTC Dean Carole Basile and CRPE Director Robin Lake.
For 27 years, CRPE has been housed at the University of Washington. During that time, CRPE established a reputation as a home for actionable, nonpartisan research pertaining to educational policy. CRPE's work has long been characterized by a sense of urgency and a commitment to trying new approaches and testing the efficacy of those approaches, says Basile. "That commitment is a perfect fit with our college's mission to create knowledge, mobilize people and take action to improve education." 
Lake will continue to lead CRPE as its director when it formally becomes part of ASU in February. 
"All of us at MLFTC look forward to working with Robin and the CRPE team and to forming new collaborative working relationships so we can bring people and ideas together to improve the performance of education systems," says Basile. "The addition of CRPE strengthens our research and learning community, expands our network of partners committed to transforming education and will advance our efforts to understand how to build excellent and equitable learning futures for all."
Learn more about the Center on Reinventing Public Education.