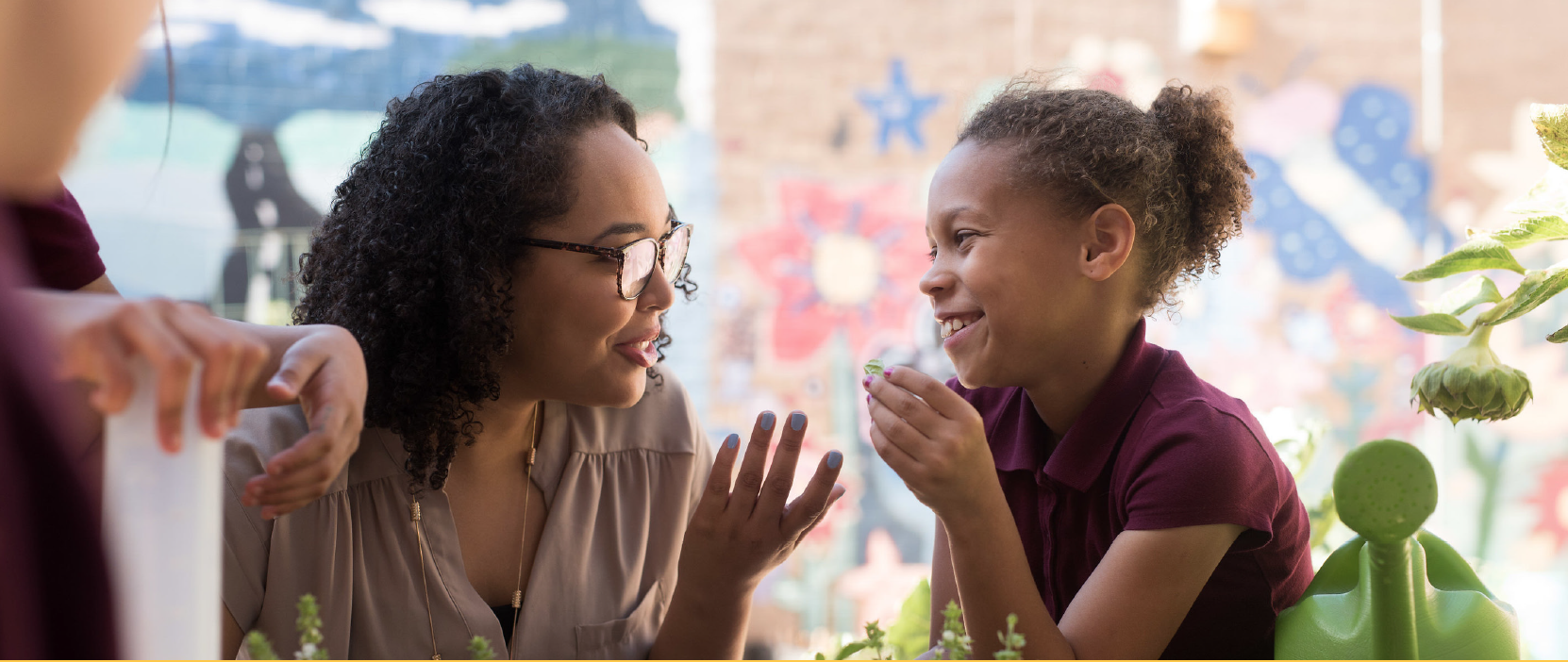 Campaign 2020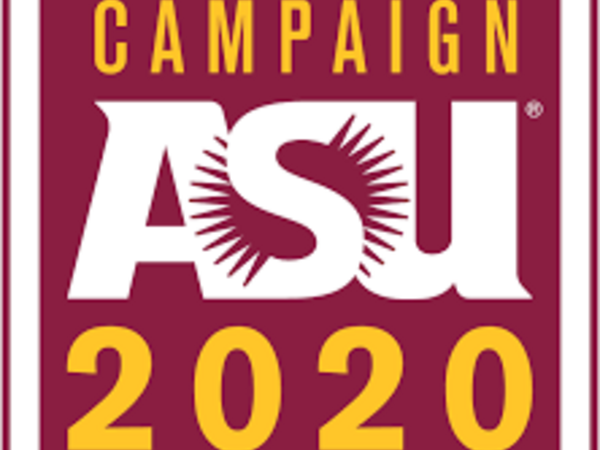 Celebrating generosity that is helping improve education for all learners
Your support of Campaign ASU 2020 through ASU's Mary Lou Fulton Teachers College has truly made a difference. When you support a great college of education, you are contributing to the overall strength of society. Thank you!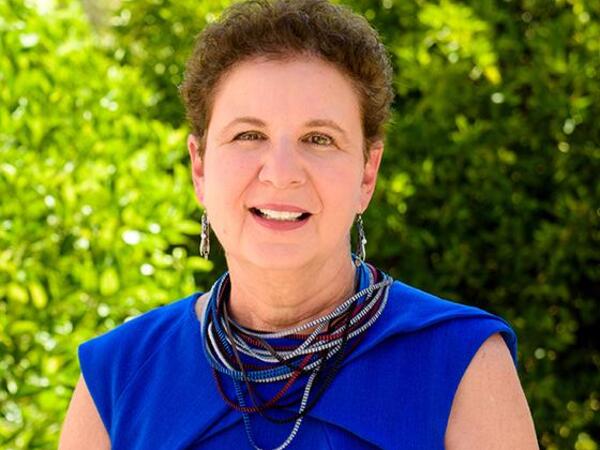 In 1885, Arizona State University came into this world as the Territorial Normal School at Tempe. Since the early 19th century, the term "normal school" has been used in the U.S. to refer to institutions that train high school graduates to be K–12 teachers. Well, look at us now. Today, ASU leads the way in innovation among world universities. And the dynamic college of education now known as Mary Lou Fulton Teachers College is a world-renowned hub of innovation dedicated to bringing people and ideas together to increase the capabilities of individual educators and improve the performance of education systems. We have come a long way because we have not been alone. We stand on the shoulders of people who understand that, when you support a great college of education, you contribute to the overall strength of society. We have benefited from and been inspired by your generosity and support. Because of you, we are equipped to meet the future. We are equipped to help our students thrive. And we are equipped to work toward better learning futures for all. Thank you for making this work possible. I hope you walk into that future with us — and help us build what we call the Next Normal.
Carole G. Basile
Dean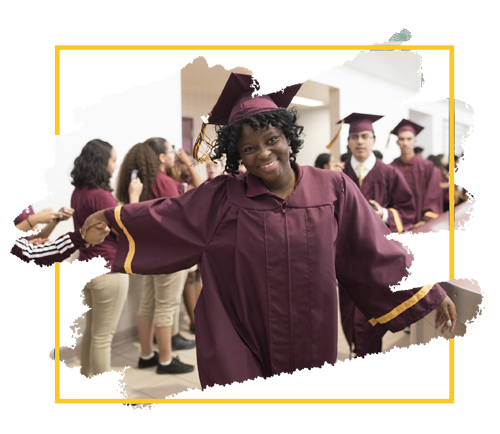 July 1, 2010 — December 31, 2020
---
total raised
unique donors
alumni donors
new scholarships created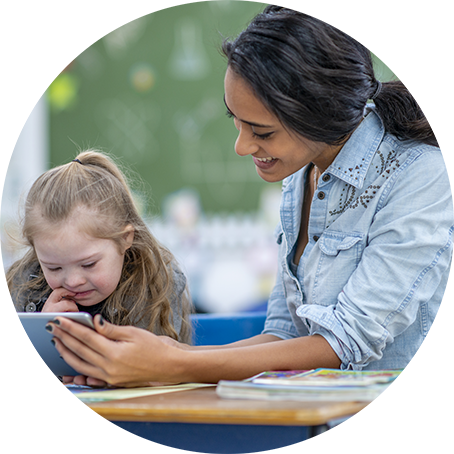 Principled Innovation
You're helping us develop and embody character
Children born today will be shaped by accelerating change in technology, demography and our physical and social environments. The speed and convergence of change across so many dimensions of human experience will shape life in ways that are as profound as they are unpredictable. For educators and education systems, these facts demand principled innovation that delivers positive social value and prepares children to thrive as individuals and as citizens at local, national and global levels.
Principled Innovation is the core value that inspires all activities at ASU's Mary Lou Fulton Teachers College: our academic programs, our strategic initiatives, how we teach and learn, and how we engage with one another and with the communities we serve.
With the support of the Kern Family Foundation, we've focused the culture of MLFTC on the formation of our own institutional character and how it affects our collective and individual decision making and behavior. We've developed a framework for principled innovation that integrates four dimensions of character: moral, civic, performance and intellectual. These character assets inform the tools and resources we have developed to support our faculty, staff and students, as well as teachers and education leaders as they work to strengthen educational systems that nurture the character and well-being of the rising generation.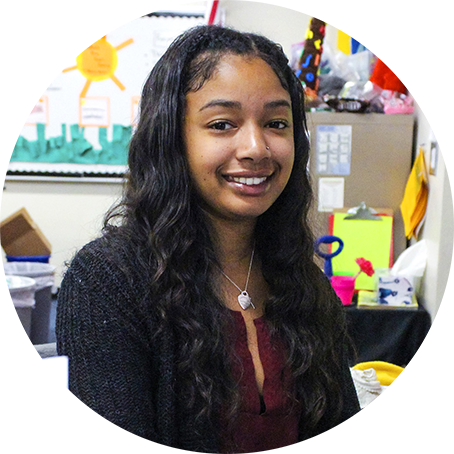 Students
You helped make college a reality for many of our students and helped prepare the next generation of teachers
Scholarships allow more of our students to realize their goal of earning their degree and becoming educators, regardless of financial circumstance. Created by an anonymous donor in memory of Guy D. McGrath, the Dean McGrath Scholarship has now received gifts from over 100 individuals. Those gifts help students like Jillian (BAE '20) pay for transportation, parking and unexpected emergencies. Thanks to donors, she was able to cover essential costs when she discovered she'd have to cut back on her hours working with autistic children if she wanted to pursue tutoring to get help with her own learning disability.
Your support also allowed us to make our strong teacher preparation programs even better. Because of you, we found new partners willing to pilot new team-based models of teacher preparation. Our students are graduating with a sense of professionalism to match their sense of purpose. 
Related links
Making dreams come true
"The reason I didn't have to drop out"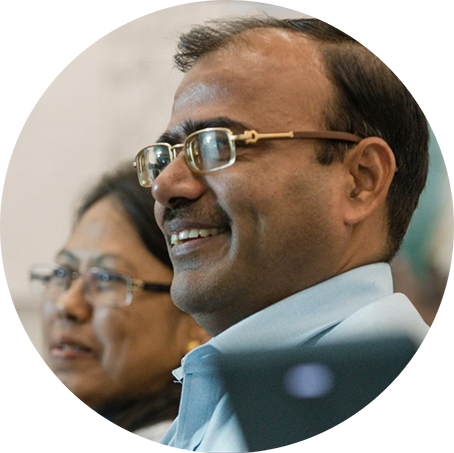 Faculty
You also helped us elevate the academic enterprise
Donors helped MLFTC ascend to the very top ranks of colleges of education by endowing professorships that support some of the most influential educational minds in the world. With gifts like the Gary and Diane Tooker Early Childhood Endowed Professorship and the Alice Wiley Snell Professorship, we will continue to attract the very best scholars and teachers.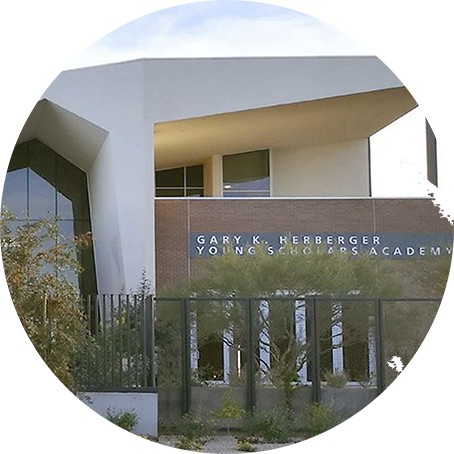 In Phoenix
You helped spur innovation and new partnerships in Phoenix, across Arizona and around the world
On MLFTC's West campus, we've created a place where highly gifted learners can learn in the way that best suits them. Gary K. Herberger Young Scholars Academy is filled with dynamic programs and new and emerging technologies to assist students, staff and faculty members with teaching and learning. This remarkable setting allows students to dive deep into areas of interest, learn advanced skills and turn ideas into reality. It would not have been possible without Gary and Jeanne Herberger. Their generous donation and ongoing support in honor of Gary's legacy provide advanced education and opportunities for these gifted students. HYSA embodies Gary and Jeanne's love of rich, collaborative learning experiences by bringing together engineers, artists, scientists and designers, students and educators, business leaders and technologists, to develop innovative solutions for current and future educational challenges. As a hub for exploration of educational innovation, HYSA aims to transcend boundaries and mobilize change. 
Related links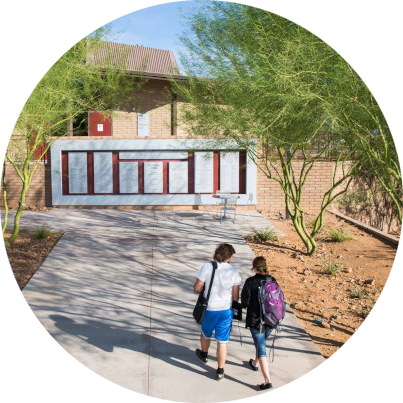 A generous gift from the Freeport-McMoRan Foundation catalyzed MLFTC efforts to improve education in rural Arizona. What started through their investment to help the Gila Valley increase the number of prepared educators, especially in high-need areas such as science, technology, engineering and math, has led to a replicable model that is now offering a variety of degree programs in Yuma as well as the Gila Valley. In doing so, we are meeting two important needs: We are bringing top-quality bachelor's degree programs to underserved communities, and we are developing teachers to work in P–12 schools in those communities.
Related links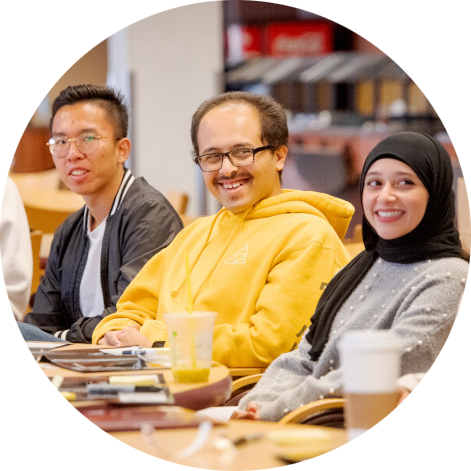 Donor support allowed us to establish the Center for Advanced Studies in Global Education, a new center that engages with people, institutions and ideas globally to address issues of educational quality and equity. The team's mission is to develop and sustain collaborative networks across geographic, cultural and disciplinary boundaries to facilitate innovations that improve education.
Through CASGE, we've partnered with organizations such as the Mastercard Foundation, which aims to enable 30 million young people in Africa, particularly young women, to secure dignified and fulfilling work by 2030. One way we are doing that is by strengthening education systems so young people can acquire skills the market needs. From 2012–21, we will have hosted approximately 270 young scholars from Africa. And since 2017, the partnership has expanded to include collaborations and exchanges with faculty from two Ghanaian universities: Kwame Nkrumah University of Science and Technology and Ashesi University. Our visitors work with an ASU faculty cohort on themes such as research collaboration, leadership, pedagogy, student support and university innovation.
Related links
Center for Advanced Studies in Global Education 
Mastercard Foundation Scholars Program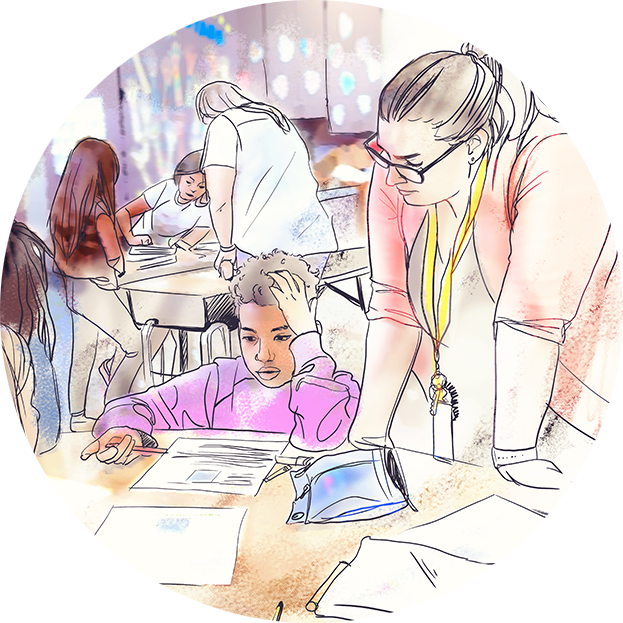 Next Education Workforce
You're helping improve education now and for future generations
We strive to play a catalytic role in driving systemic change that is better for educators, learners and communities. As part of our commitment to designing the Next Education Workforce, we work with schools and other partners to 1) provide all students with deeper and personalized learning by building teams of educators with distributed expertise, and 2) empower educators by developing new opportunities for role-based specialization and advancement. We are partnering with a growing number of schools to pilot Next Education Workforce models, including sustainable paid teacher residencies in some districts, and have developed an array of professional resources that will allow additional schools to implement those models. Support for this work comes from the Charles & Lynn Schusterman Family Philanthropies, the Bill & Melinda Gates Foundation, the Walton Family Foundation, the Burton Family Foundation and an anonymous donor.
Work on the Next Education Workforce received crucial contributions from the 80 members of the Mary Lou Fulton Teachers College Leadership Circle, a group of individual donors founded during Campaign ASU 2020. The MLFTC Leadership Circle is committed to improving education by supporting the Dean's Innovation Fund.
Related links
When you support a great college of education, you are contributing to the overall strength of society. We are so grateful for your support.