Annual TECBD Conference
November 16-18, 2023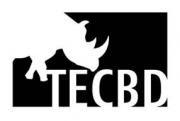 The annual Teacher Educators for Children with Behavior Disorders (TECBD) conference is the premier educational research conference for teacher educators working with children and youth with severe behavioral disorders. It was established in Arizona in 1976 by Dr. Robert B. Rutherford with the mission to disseminate quality research in the field and to help students, educators, and university faculty alike. TECBD began its mission long before support for students with severe behaviors was the norm. It continues to be a leader for showcasing the very best that our field has to offer.

The 2023 TECBD Conference will be a hybrid event. The agenda will include workshops, strands, and general sessions delivered in a variety of formats.
In-person at the Tempe Mission Palms Hotel November 16-17
Virtually on November 18
This conference will benefit administrators, teachers, behavior therapists, counselors, researchers, or anyone interested in the education of children and youth with emotional and behavioral disorders. The conference offers over 150 different sessions on topics related to:
Academic interventions
Culturally responsiveness in EBD
Behavioral interventions
Internalizing behaviors
Aggression and violence in schools
Assessment
Restraint and Seclusion
Research to Practice
Autism research and interventions
Positive Behavior Interventions and Supports (PBIS)
Characteristics of students with EBD
Multi-tiered Systems of Support
Inclusion
General EBD
Juvenile Justice
Transition
In-person registration rates

Full registration: $275
Single day: $175
Non-ASU student: $125

Virtual registration (November 20): $35
Pay online with a credit card. Purchase orders may be mailed. A copy of the registration form for each attendee MUST accompany the purchase order.
Mail payments to:
TECBD Conference
Arizona State University
PO Box 871811
Tempe, AZ 85287