Annual TECBD Conference
November 17-19, 2022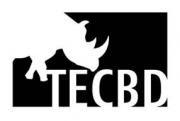 The annual Teacher Educators for Children with Behavior Disorders (TECBD) conference is the premier educational research conference for teacher educators working with children and youth with severe behavioral disorders. It was established in Arizona in 1976 by Dr. Robert B. Rutherford with the mission to disseminate quality research in the field and to help students, educators, and university faculty alike. TECBD began its mission long before support for students with severe behaviors was the norm. It continues to be a leader for showcasing the very best that our field has to offer.
The 2022 TECBD Conference will be a hybrid event. The agenda will include workshops, strands, and general sessions delivered in a variety of formats.
In-person at the Tempe Mission Palms Hotel November 17-18
Virtually on November 19
Link for  Conference Registration
Link to reserve your room at the Tempe Mission Palms Hotel
This conference will benefit administrators, teachers, behavior therapists, counselors, researchers, or anyone interested in the education of children and youth with emotional and behavioral disorders. The conference offers over 150 different sessions on topics related to:
Academic interventions
Culturally responsiveness in EBD
Behavioral interventions
Internalizing behaviors
Aggression and violence in schools
Assessment
Restraint and Seclusion
Research to Practice
Autism research and interventions
Positive Behavior Interventions and Supports (PBIS)
Characteristics of students with EBD
Multi-tiered Systems of Support
Inclusion
General EBD
Juvenile Justice
Transition
In-person registration rates

Full registration: $275
Single day: $175
Non-ASU student: $125

Virtual registration (November 20): $35
Pay online with a credit card. Purchase orders may be mailed. A copy of the registration form for each attendee MUST accompany the purchase order.
Mail payments to:
TECBD Conference
Arizona State University
PO Box 871811
Tempe, AZ 85287
ETC Special Issue Call for Papers
2022 TECBD Conference Presenters:
As is tradition, Education and Treatment of Children will devote a special issue to the TECBD conference. Eligible papers will be based on presentations from the 2022 TECBD Conference that focus on applied behavioral research, and behavioral assessments and interventions.  Please plan to submit manuscripts based on the topic of your presentation at the 2021 TECBD Conference no later than February 1, 2023. Manuscripts will undergo expedited review and will appear in Issue 3 (September) of 2023.
Manuscript Guidelines
Education and Treatment of Children (ETC) disseminates information about behavioral assessments or interventions for children and youth who are at-risk for or experiencing emotional or behavioral problems. Publications should directly improve the effectiveness of services provided by educators, parents, child-care providers, or mental health professionals for children with emotional or behavioral problems. Therefore, authors must compose their manuscripts in a clear, concise style that will be readily understood by both scientists and practitioners.
Submissions appropriate for publication in ETC include experimental research (Original Articles), data-based case studies (Brief Reports), literature reviews (Reviews), issue-oriented papers (Commentaries), and book reviews. All submissions should emphasize impact of the paper on the practical concerns of professionals serving children and youth who are at-risk for or experiencing emotional or behavioral problems. Experimental studies should additionally demonstrate usefulness of the described procedure, adequacy of the data in showing a functional relation between the procedures and observed behavior changes, and evidence that measurements taken were reliable. Please follow the general submission guidelines for ETC.
The journal is an official publication of the Association for Behavior Analysis International.
Please be sure to designate your paper as a submission for the special issue when you submit using the ETC submission portal through Springer no later than February 1, 2023.
Sarup R. Mathur, PhD BCBA-D
Ryan C. Harris Memorial Professor in Special Education
Division of Educational Leadership Innovation 
Arizona State University