Mary Lou Fulton Teachers College partners with The School Superintendents Association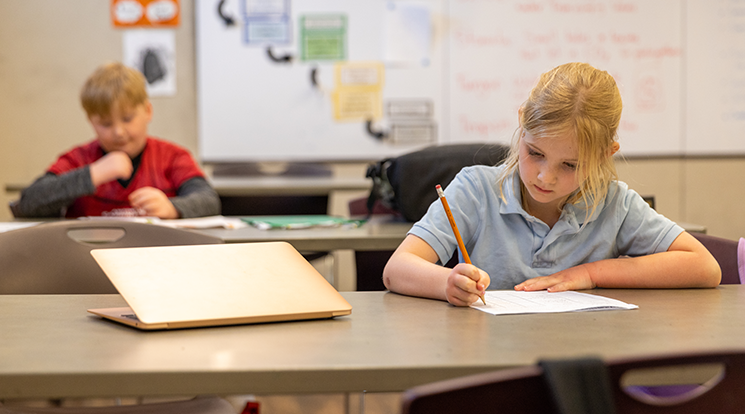 July 27, 2022
Meghan Ensell
In a recent survey, nearly 50% of educators indicated that they were contemplating leaving the profession — either earlier than planned or within the next two years. And even as most Americans say they trust and support teachers, they draw the line at wanting their own children to enter the profession. 
"Unless we act now," says Brent Maddin, executive director of the Next Education Workforce initiative at Arizona State University's Mary Lou Fulton Teachers College, "we will continue to struggle to recruit and retain great teachers, and make little progress in closing equity gaps driven in part by students' uneven access to well-prepared and experienced educators." 
MLFTC is — and has been — acting to redesign school staffing models to improve teacher experiences and student outcomes. Through Next Education Workforce team-based models, experienced teachers collaborate with novice teachers and those with expertise in different subject areas to offer deeper and more personalized learning to all students. Working in teams not only delivers better outcomes for learners, but also makes the job of teaching more rewarding and sustainable. 
At least seven school districts across Arizona and California are implementing Next Education Workforce models. And now, AASA, The School Superintendents Association has embraced the distinctive staffing models and is partnering with MLFTC. Through AASA's Learning 2025 Initiative, MLFTC is hosting a cohort of school systems across the country that are interested in exploring team-based staffing models to see if the models make sense for them. 
"One teacher is not and cannot be everything to all kids all of the time," says MLFTC Dean Carole Basile. 
Participants in the Learning Cohort will hear from superintendents and principals who have designed team-based staffing models and receive concrete resources to share with important stakeholder groups. They'll also see examples from a range of staffing models that other systems have designed and determine which schools and grade levels in their systems might launch team-based models. 
The Learning Cohort includes four, 90-minute virtual meetings hosted by MLFTC between September 2022 and February 2023. Topics include:
The challenges of the one-teacher, one-classroom staffing model

Next Education Workforce models in elementary, secondary, rural and other contexts

Opportunities for better outcomes for students and educators

Team-based schedules, new roles and curricular implications

Implications for school and systems budgets

Implications for human resources

Common challenges to launching Next Education Workforce models
Participants will also receive invitations to learning visits hosted by ASU and Arizona districts, as well as a discounted registration to the annual Next Education Workforce National Summit in February, 2023. 
School systems interested in launching team-based models will have the opportunity to continue with a Launching Cohort starting in February 2023. 
Learn more about the partnership.