A look at MLFTC's spring 2022 graduates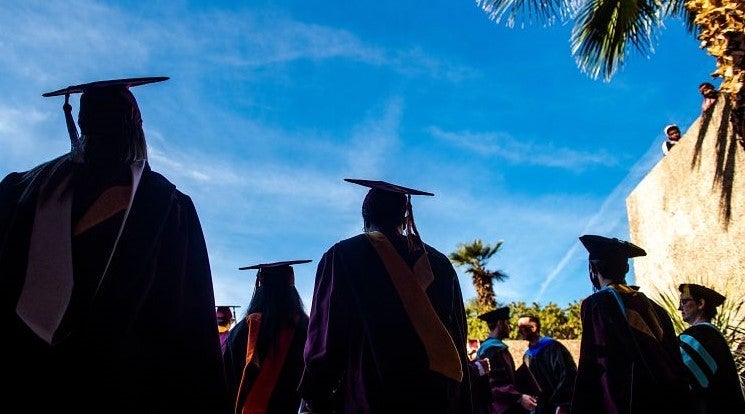 The Spring 2022 convocation ceremony of Arizona State University's Mary Lou Fulton Teachers College welcomed more than 1,500 graduates into the world's most important profession: education. 
This semester's graduates included:
560 students receiving Bachelor's degrees
948 students receiving Master's degrees
28 students receiving Doctoral degrees
1,536 total graduates
To celebrate, MLFTC solicited words and thoughts from our graduating students.
Students shared their gratitude and appreciation for the support they have received from family, friends, professors and others:
Graduates reflected on what they learned while pursuing education during the pandemic:
They reflected on why they've chosen careers in education and how they're helping to improve education and education systems: 
Finally, graduates offered their peers some encouragement and look ahead to the future:
Our graduates had much more to say and share. Hear more from members of the Class of 2022. Note: Additional student videos will be added throughout the week.
Share your own video and celebration on social media: #MLFTCgrad
Congratulations, graduates!