Hoffman joins Mary Lou Fulton Teachers College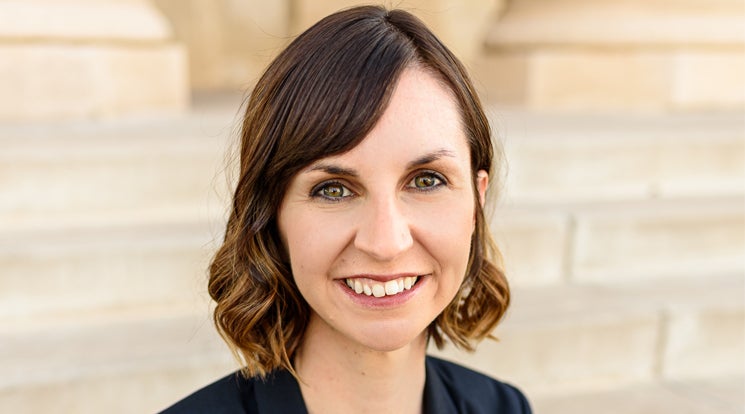 Kathy Hoffman, who led the Arizona Department of Education as superintendent of public instruction from 2019 to 2023, is joining Arizona State University's Mary Lou Fulton Teachers College with a charge to focus on how special education systems meet the needs of students and communities. 
As the executive director for innovation and special education initiatives, Hoffman will bring together experts from diverse backgrounds to rethink special education systems, address educator recruitment and retention, improve student achievement and, ultimately, accelerate college and career readiness for students with disabilities.
Carole Basile, dean of Mary Lou Fulton Teachers College, says the new position reflects the college's commitment to special education students and the educators who serve them. "We want to meet the needs of these learners from preschool through high school, from college through professional and lifelong learning," says Basile. "And we want to meet the needs of the educators who serve these learners by further strengthening our significant research capabilities in this field and by tying that research to practice as effectively as possible. By advancing new ideas, we can develop new curricula and tools for educators.
"Kathy Hoffman is wonderfully equipped to lead this work. She brings a combination of domain expertise as a special educator and policy expertise drawn from her tenure as superintendent, as well as broad and deep knowledge of the state and the needs of Arizona students. We're delighted to have her join our college."
Before being elected Arizona's superintendent of public instruction in 2018, Hoffman taught pre-school and worked as a speech-language pathologist. As superintendent, she delivered the first ever "State of Special Education" address to the Arizona legislature in 2021, in which she advocated for additional resources, winning bipartisan support for over $100M in new state funding for special education.
"I've visited schools in all 15 counties across Arizona and have seen firsthand the challenges facing educators and leaders to best meet the needs of students with disabilities, especially in rural areas where it is most difficult to recruit and retain qualified staff," says Hoffman. "I'm overjoyed to be joining Mary Lou Fulton Teachers College. Dean Basile and her entire team are leaders in education in our state and internationally. I'm excited to get to work moving public education forward alongside the tremendous faculty at ASU."
The mechanism through which Hoffman will begin working is a Learning Futures Collaborative. Mary Lou Fulton Teachers College hosts several of these LFCs, which bring together faculty, students and others to generate ideas that can shape the future of education in accordance with ASU's commitment to generate use-inspired research that helps the university fulfill its charter mandate to take responsibility for the overall health of the communities ASU serves.