Current Issues in Education journal 25th anniversary
Current Issues in Education is an open access, peer-reviewed academic education journal produced by doctoral students at the Mary Lou Fulton Teachers College of Arizona State University. Please join us as we celebrate the journal's 25th year anniversary.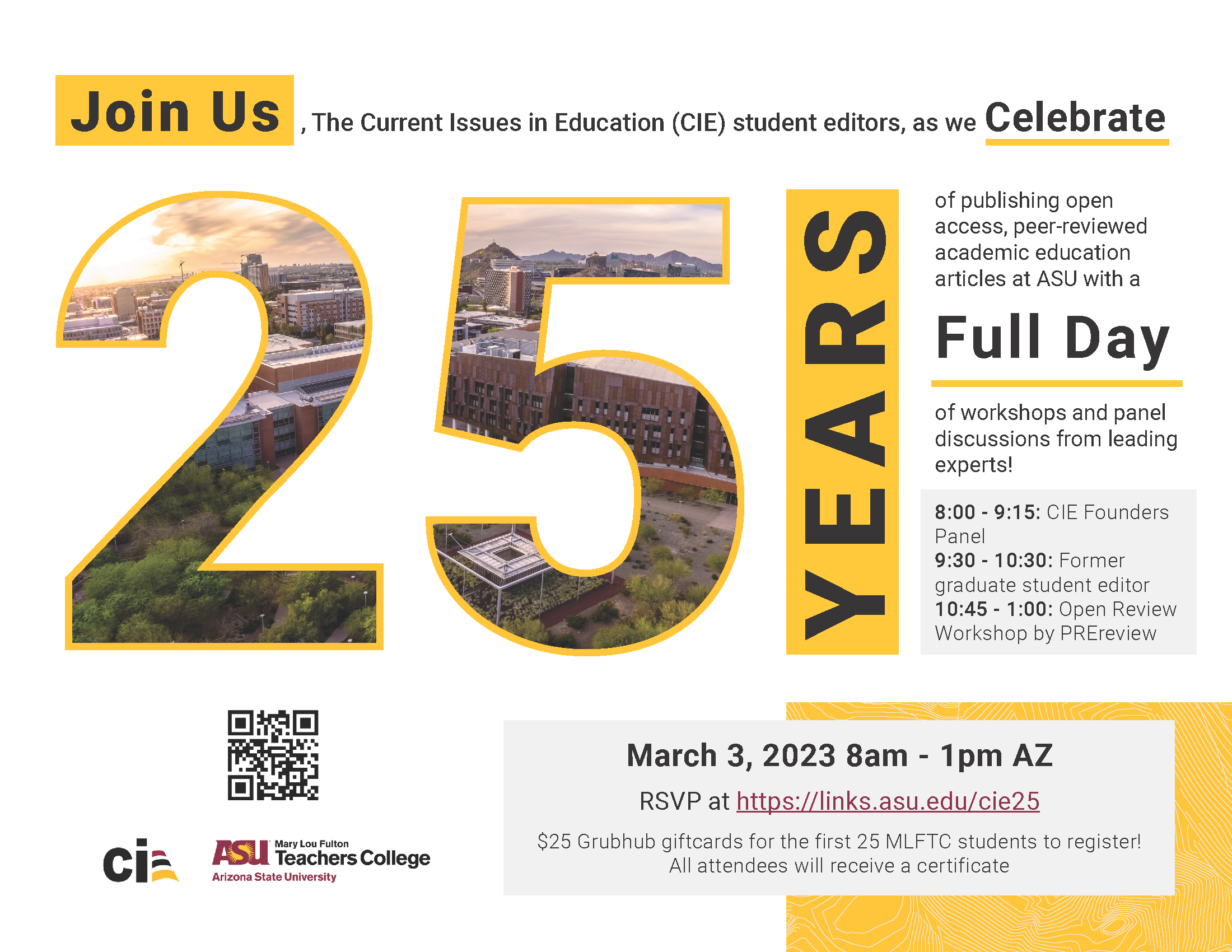 Agenda:
Opening session
Panel with founder editors: Gene V Glass, David Berliner, Gustavo Fishman. Moderated by Audrey Amrein-Beardsley and Derek Thurber.
Break
Panel with Sabina Leonelli, University of Exeter and founder Editor-in-Chief for the Graduate Journal of Social Science. Moderated by Ivonne Lujano. 
Open Reviewers Workshop led by PREreview instructors. Moderated by Matt Romkey.
Key learning objectives include:
Appreciate and reflect on how the legacy of systems of oppression manifests in the peer-review process.

Identify, reflect on, and address personal biases and assumptions in peer review

Learn best practices to write a manuscript review for a journal or independently to a preprint

Access opportunities to participate in the open peer review of preprints and build a public profile as a reviewer.
Attendees will receive a certificate.
Closing remarks