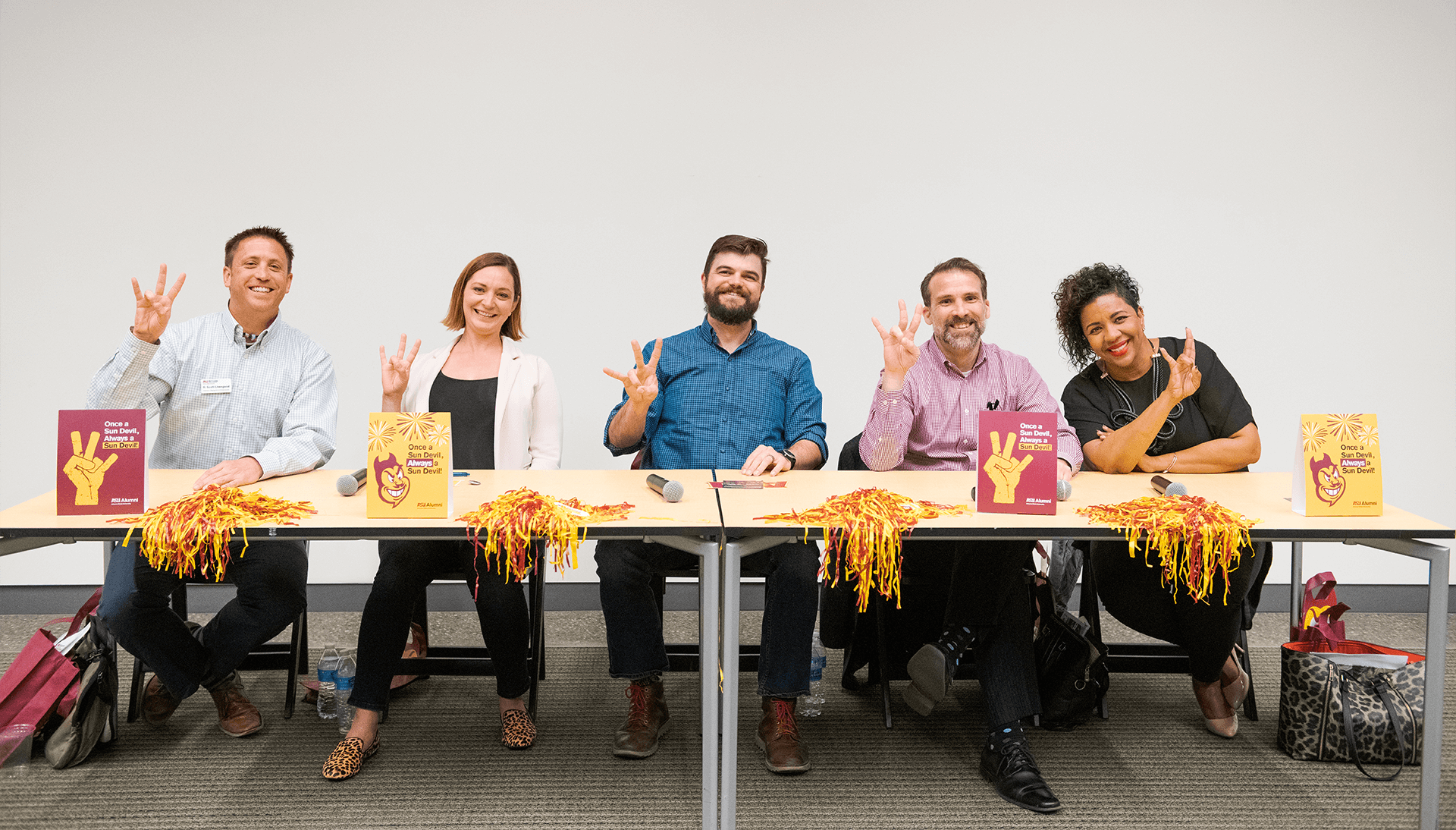 Mary Lou Fulton Teachers College alumni
Before ASU had a Sun Devil mascot; before the pitchforks; before Sparky, and even before Palm Walk. Before ASU became a world-class research university known for leading the way in innovation. ...  there was the Tempe Normal School of Arizona where, in 1886, 33 students prepared to teach under the leadership of Principal Hiram Bradford Farmer. 
Today's ASU began life as a teachers college. Mary Lou Fulton Teachers College combines the history and strength of several colleges of education that existed previously at ASU. Today, we are united under one banner as one of the largest colleges of education in the nation. But we're not just big. We're one of the few colleges of education that excels at both teacher preparation and world-class research, and we're a dynamic hub of innovation.
The job of our college is not done when we graduate students. Our mission asks us to build a community of educators that continuously strives to improve education for the greatest possible number of children and learners. That means our relationship with our alumni continues as they move through their lives as teachers, administrators, principals, policymakers and citizens. In fact, our approach to teacher preparation would not be the national model it is without the deep collaboration and partnership of alumni.
You are indispensable partners with whom we all move forward as we pursue our mission to create knowledge, mobilize people and take action to improve education. 
---
Stay connected with Mary Lou Fulton Teachers College
Support Mary Lou Fulton Teachers College.
Contact Director of Development Ashley O'Brion.
Learn about ways to stay connected through the ASU Alumni Association at alumni.asu.edu.