Years 3-4: Center on the Use of Emerging Technology to Improve Literacy Achievement for Students with Disabilities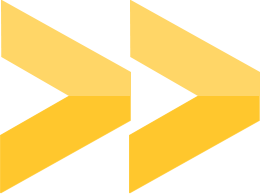 Award start date
08/16/2012
Award end date
12/31/2016
Originating sponsor
Center for Applied Special Technology
The challenge
Primary grade students who struggle with learning to read and write, perhaps due to disability, can soon find themselves distanced from peers who don't experience the same degree of difficulty. As they see classmates around them succeeding they can become disengaged and unmotivated, unwilling to confront the cognitive and emotional demands that trying to read and write makes on them.
Research shows that for these children literacy skills may plateau as early as fourth grade. As they progress to middle school they can continue to fall further behind their peers in reading and writing; a gap that can grow because middle-grade teachers are not focused on teaching literacy. They rely on students arriving to their classrooms with a foundation of reading and writing skills so they can then teach their content areas. As a result, children with literacy challenges can trail their peers in nearly all subject areas as well as reading and writing, and the challenges at the root of their struggles may go unaddressed throughout their school experience.
---
The approach
The U.S. Department of Education Office of Special Education Programs provided funding to the Center on the Use of Emerging Technologies in Boston to create a project titled, "Improve Literacy Achievement for Students with Disabilities in Middle School." The center established a partnership that includes Vanderbilt University, and Steve Graham and Karen Harris, who are both Mary Ellen Warner professors at ASU's Mary Lou Fulton Teachers College. Graham is the principal investigator for ASU. The project is led by CUET's parent organization, the Center for Applied Special Technology.
The project created Udio, a web-based, networked reading environment for middle schoolers that displays engaging content in a personalized and pedagogically rich format. Users are presented with high-interest, age-relevant articles, then offered opportunities to participate in writing projects encouraging them to think more deeply about what they read. Students navigate Udio via personal dashboards that guide and track their progress.
Middle school teachers are also supported on Udio with a digital dashboard and teacher site which complements the student site. They can view activity in real time during a class period, and follow student-directed activity over time.
Udio has its foundation in universal design for learning, a framework to improve and optimize teaching and learning for all people based on scientific insights into how humans learn. Udio's purposes are, "to foster a passionate interest and investment in reading for students who have traditionally been uninterested in, or disenfranchised by, traditional classroom literacy practices; and to substantially improve the reading comprehension skills of middle school students who have experienced recurrent failure in the domain of reading."
Graham's role as PI is to determine how much improvement in reading and writing motivation and achievement occurs when adolescents who find literacy challenging use Udio to read frequently and explore their reading through online message boards and writing projects.
---
Findings and impact
The project began in 2012 and ended in December 2016. Results of the study are currently being analyzed. Multiple states are taking part in the project, as well as 700 students.