Evidence-Based Interventions in High-need Schools: An interdisciplinary program to prepare special education faculty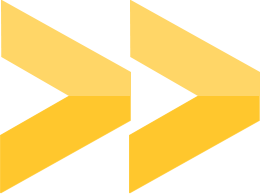 Award start date
09/01/2013
Award end date
08/31/2018
Originating sponsor
U.S. Department of Education
The challenge
Many students experience adversity through poverty, inadequate school facilities or districts with limited resources. Teachers often don't have access to effective evidence-based interventions and instructional practices. Education researchers need to be prepared to design, implement and evaluate interventions for students with high incidence disabilities in high-need, culturally diverse schools.
The approach
The project team is training and preparing five doctoral students in special education to be leaders in the fields of learning disabilities and emotional/behavioral disorders through research, teaching and service. These graduate students are learning to develop and implement sustainable evidence-based interventions in schools to improve outcomes for students with disabilities. For example, the doctoral students helped to develop an intervention to teach students with special needs how to write an effective argument using source material. They initially tested the instructional approach with a small number of students, and later in a randomized controlled design. Once they determined the instructional procedures were effective, they conducted a randomized, controlled, professional development study with special education teachers to determine scalability and sustainability.
This project has a highly intensive and individualized mentoring approach. In addition to the core doctoral program requirements, the program offers independent studies and research seminars based on needs and scholarly interests of the doctoral students. All students are immersed in intense research and scholarly experiences afforded by their faculty mentors.
The doctoral students are producing their own scholarship, and their mentors and peers provide feedback. Mentors facilitate networking and dissemination of student work in the field of special education and education in general. For example, students are involved in research studies in Arizona schools, as well as nationally and internationally.
The students also benefit from engaging with peers outside of their own discipline on policy studies, literacy and technologies. They are also using interdisciplinary theories and research findings on the cultural nature of designing the interventions.
Findings and impact
The project team anticipates this intensive mentoring and these opportunities will make a difference for future leaders and faculty in the fields of learning disabilities and emotional and behavioral disorders. Students participate in research projects and professional activities:
Research and scholarly work
The students have completed one book chapter; one journal article; and 16 conference presentations at local, regional and national meetings.
All students were involved in research activities that entailed data collection and analysis activities related to writing interventions, meta-analysis of reading interventions and their effects on writing, racial disparities in special education and discipline and inclusive education.
Four students were involved in intervention research for reading and writing at local Title 1 schools. One student was involved in pilot research on the identification of ELLs with disabilities.
Leadership
Various team members have served as president of the ASU Mary Lou Fulton Teachers College Graduate Student Organization and campus liaison for the American Educational Research Association Division G, and provided editorial services to local and national scientific journals. Students will use these research and professional experiences and products to create portfolios that will be used for their doctoral comprehensive exams.
University teaching
Students are engaged in college teaching, which will prepare them for teaching requirements later in the PhD program.