State of Education in Afghanistan: Educational Planning in Uncertain Times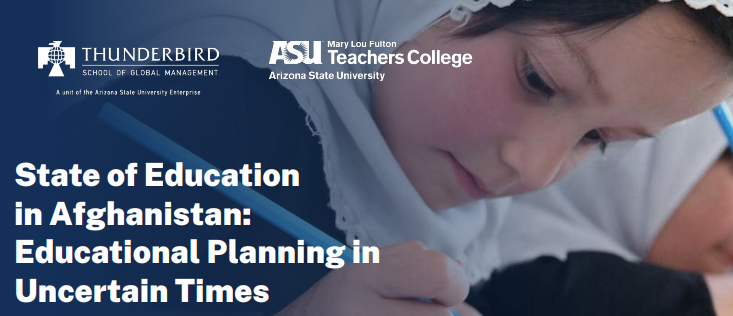 Education has been characterized by contention, conflict, and donor dependency in Afghanistan since the beginning of modern schooling in the early 1900s. The challenge of providing quality, inclusive, and equitable education is greater in Afghanistan than perhaps any other nation. Taliban's reinstitutions of restrictions on girls' education after the fall of the government of the Islamic Republic of Afghanistan on August 15, 2021, highlight this continuous challenge.

This conference provides a platform for local and global education experts to explore these challenges and discuss pathways to overcome and address some of these disruptions. This seminal conference will lay the foundation for a bi-annual conference series that will provide a pulse on education in Afghanistan.
Location: ASU Barrett & O'Connor Washington Center and Virtually